For my last blog of the year, I thought I would discuss a subject that Realtors sometimes don't like to talk about. Their real estate website. It's like that crappy car you had when you were 16 years old. You know it's not pretty, and not what you wish you were driving, but it does get you from point A to B. Now that a new year is here, it's time to learn how to make your real estate website GO in 2018. Stop messing around with a bad online store front and start using one of the most valuable tools you have in real estate. I get it…you don't know what to do or perhaps you think it costs a lot of money to make it happen. Here are some very simple things you can do, to increase your website rankings and get more eyes to your real estate website in the coming year.
1. Secure your Website URL
Look at my website URL link. It says "https" and "Secure" with a lock on it. Most websites (probably yours) say http. With the age of hackers, there is a strong push for websites to be secure. As a Realtor, you want people to fill out forms from your website and contact you. Not only are potential clients going to feel more protected doing so on a secure website, the search engines are going to reward and index these secure sites ahead of non-secure websites.
The cost to secure your site can range from $70-$200. Purchase a "secure certificate" and have your web developer install it into your site. Your website will show as "https" going forward. This is a fast way to gaining more website visits and higher rankings in search engines.
2. Start a Blog and Actually Blog
You might hate to blog or don't have a lot of time for it. Make time and do it. A blog is the best way to create multiple ways for people to find your website. If I have 250 blogs on this site, I now have 250 website URL's and search topics in which to be discovered. By not adding blog content, you take that away. Tough to compete when your site is only a few pages deep.
If your real estate website doesn't have a blog feature, have your web developer install one. Take an hour a week (not a lot of time) and start adding new content about items your prospects and clients want to know about. How do I gain a lion share of my website traffic? I write blogs!
3. Do a Website Audit
A great way to make your real estate website GO is to audit the site and see what pages are getting traffic, and what isn't. How many visitors per month and week? Anyone filling out forms to contact you? Are you showing up in searches for the area you work/farm? Should you update your website pages with new content? Add a video?
It is important to track your website's performance or lack there of.
4. Set up and use your Google Analytics Account
Google Analytics is a great tool to track everything regarding your real estate website. Again, if you aren't tracking your online visitors, what pages/content they are reading and client conversions then you are missing out. Simply go to Google Analytics and sign up your website. Going forward all things related to your website is tracked here. Use this tool to make your real estate website GO in the coming year!
5. Dump the Company Website
You might own the URL, but the website belongs to the real estate company. You leave your real estate company and this site is turned off. Back to zero. If having an online storefront is important where people can learn about you, your business, and see your wealth of knowledge, then getting a website you own and control is important. A free website that you don't have to maintain does sound convenient, but if building an online presence and growing an audience is important, it will never happen that way.
6. Have Multiple Ways to Capture Information
Once you get an audience to your website, it's all about getting them to come back for more, and collect their information. Here is how to do it:
Add a "Subscribe to my Blog/Website Button" Gaining subscribers is huge! You get their contact information, and they receive your content in their inbox.
Add a YouTube Subscribe Widget. Same goes here except they can subscribe to your YouTube channel from your website.
Capture Forms. Create sections on your website where people can get a free CMA if they input their home address and information.
Get people added to your monthly newsletter
Do a monthly drawing for a prize (whatever you want) if they add their name to a drawing.

Do you Need Help Making your Real Estate Website GO in 2018?
Implementation is the hardest thing to do. Don't worry, when you work with Stewart Title in Northern VA/Washington DC…I can help you! Working directly with our clients to help them get more eyes to their business is what we do! Take a moment and fill out the form below and I will respond to set up a marketing appointment.
Work With Wade
Interested in growing your real estate business with Pruitt Title? Please fill out the form below and I will contact you shortly. Thanks, Wade "DCTitleGuy"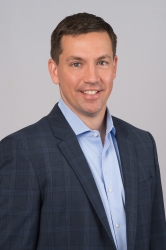 Latest posts by DCTitleWade1
(see all)