Not sure about you…but I LOVE using Instagram.  In fact, the first social media site I check when I wake up in the morning is Instagram.  A few months ago I came across this really cool application that is made by Instagram called "Pic-Play-Post."  The application works exactly how it sounds…you pick several pictures/videos you want…you then pick out selected music from your iTunes account, then you post it on Instagram.  The more I studied this application I realized you could easily use Pic Play Post for Real Estate purposes.  What a great way to essentially shoot FREE property pictures, video, and music and create a collage!  It's all about creating exposure for you, your Real Estate properties, and your BRAND!  So, here are some great ways and reasons to use Pic Play Post for Real Estate.
Download this Application
Pic Play Post is a FREE application you can download in the app store in either Apple, Microsoft, or Samsung products.  The application is a play off of Instagram and can be posted to that platform.  Keep in mind, that Instagram posts and be syndicated to Facebook and Twitter at the same time.  Ahh…do you now see a bit of how this added exposure works?  You can post Real Estate content to your entire IG, FB and TW feeds.  This could hit over 1000+ people at NO COST.  I think in a world where we want to do more for less, this is a great way to do it.  Get to the app store and download Pic Play Post.
How to Use it
Using Pic Play Post for Real Estate is very simple.  Here are the basic steps:
Take the photos you wish to use with your smartphone.  You can use up to 7 photos at a time and videos.
Get into the application and select the "style" and set up you wish to use.  There are 48 different styles.
After selecting the style you want, hit the boxes and insert the photos and/or videos you want in each box.  You pull the pictures and videos from your phone.  You can re-size the photos and alter the length of the videos.
You then can hit the "music note/edit" button at the bottom to select a song off your iTunes account to use when people pull up your post(the music will play).  You want to use a relevant song or style with what you are posting.
You can then "Share" the post to your Facebook and Twitter accounts all at once to maximize exposure.  Add appropriate #hashtags to gain more exposure.
Here are example posts from a good Realtor in the Northern Virginia/Washington DC area using Pic Play Post for Real Estate.  You can also find him on Instagram at yourdmvteam.  
Promoting your Real Estate Listings….
http://instagram.com/p/sux_zxx3iV/
At the Settlement Table with clients…
http://instagram.com/p/tGBpNNx3ot/
Promoting and Open House…with VIDEO:
http://instagram.com/p/uV-G9dx3v1/
Takeaway…
Using Pic Play Post for Real Estate is just another way to get a lot of exposure in your Real Estate business at No Cost!  It also adds value to your Brand and Business.  The application is free and it takes a couple of minutes to create these great collage's.  Using this application is also a great way to create engagement with your past clients and Real Estate prospects!  Also, consumers are visual and they like pictures and videos.  Using Pic Play Post in Real Estate will help push out your message and brand to gain more business.
Does your Title Company Help you Like this?
If the answer is NO!  You know what to do…just fill out that form below and tell me how I can help you become a smarter, more savvy Real Estate agent.  At Stewart Title in Fairfax, VA we help our clients!  When you do more…we do more!
Subscribe to my Blog and YouTube Channel in the top right hand corner and feel free to add me on Instagram @dctitleguy
Work With Wade
Interested in growing your real estate business with Pruitt Title? Please fill out the form below and I will contact you shortly. Thanks, Wade "DCTitleGuy"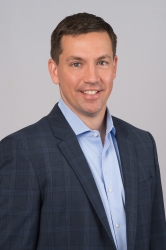 Latest posts by DCTitleWade1
(see all)