An agreement has been reached so our local MRIS portals listings to Zillow. How did this happen? For a while now there have been rumblings that Zillow was in trouble. Big Trouble. It all began when a man you may have heard of named Rupert Murdoch, who owns News Corp. purchased a company called Move, which owns ListHub. ListHub is a big company that takes real estate listings from local MLS's around the country and syndicates them out to various aggregate websites such as Zillow, Trulia, and others. ListHub is actually a direct competitor to Zillow, so now that Rupert Murdoch owns Move, its kind of a weird situation. Now ListHub(Rupert Murcoch)is telling Zillow that in April of this year, when their syndication contract ends they are going to be "cut off" from their listing portal. Again, BIG trouble for Zillow.  Where will Zillow go for listings and remain alive?
A New Partner
The one place they could turn are the local MLS's around the country to get listings from them directly…at a big cost. That speculation came true this week as the MRIS portals listings to Zillow. I have seen many comments on social media from agents, some positive, but mostly negative. There has even been a trending hashtag #takebackourlistings as real estate agents feel as if THEIR listings are being taken and given to Zillow where many agents pay money to promote themselves or pay hefty fees for leads. Many real estate agents feel they compete AGAINST Zillow for business, not have them as an alley. That makes this decision by MRIS to partner with Zillow quite controversial in the Northern Virginia, Washington DC, Maryland area.
Why are Agents Upset?
Many agents already have a love/hate relationship with Zillow. 1. Agents feel their information is not accurate and the "Zest-imates" they provide on home values cause real estate agents to go back and forth with consumers on the true value of their homes. 2. Real Estate agents feel that Zillow prays on agents by making them pay big costs to "rent space" on their site while placing the actual listing agent at the bottom of the page where most consumers don't scroll. Thus trying to "cut out" the listing agent who is not a paying customer.  Zillow says that they are "real estate agent friendly" but many agents are skeptical. 3. Agents are upset because the MRIS could have said NO to Zillow and we could have potentially seen their final demise, allowing for more online traffic to individual agent websites vs a large aggregate, where agents compete against each other.
Now, as the MRIS portals listings to Zillow, real estate agents are upset because without their MRIS listings, Zillow in our area wouldn't show real estate listings. So why should real estate agents pay to promote themselves on the Zillow platform and compete against them online for consumer traffic?
It's ALL about the Traffic
When it comes to the online arena, real estate, promotion, and consumers, it is ALL about traffic. Getting people and eyes to you and your business. The end goal of a real estate agent is to drive traffic to YOU and your website NOT an aggregate where hundreds of other real estate agents "rent space" to win clients…YOUR online traffic. When an agent creates online content such as blogs, videos, testimonials, and more they do it to ultimately beat Zillow and Trulia in a Google search. Now that the MRIS portals listings to Zillow, the MRIS just helped to create a lot more "Google Juice" for Zillow that HURTS individual real estate agents who don't buy in to the aggregate model, and create their own online content to compete against them. IF you have a strong standing with Zillow, and generating business from their platform is your main source of creating leads and business, this move is a good thing. For everyone else…not so much.
Positives vs Negatives
Their are both positives and negatives to having the MRIS portal local real estate listings to Zillow.
Positives- 
It can and will create more exposure for your listings.  The listings on Zillow should be a lot more accurate and up to date. The days of seeing a listing that sold 2 weeks ago should be over. IF you use Zillow as one of your main sources of generating online leads and growing your real estate business, you should be extremely happy, especially if you are a 5 star Zillow agent and also use the platform to push prospects to see how great you are. Hopefully, the cost of paying money to Zillow for local real estate agents will decrease as the data they are receiving is coming from local agent listings. If you used correctly, this could be seen as a way to generate more business.
Negatives- 
I've stated several things above, but mostly it will help to "commoditize" the real estate agent and drive even more traffic to Zillow which is good if you pay them money, but terrible if you are trying to differentiate from your competition, and drive organic traffic to YOUR website/content. You will have to work harder as an agent to learn online marketing strategies, SEO, and Video to beat Zillow and gain the traffic of a prospect. In the end, it has the ability to cost business to agents who don't buy into the Zillow model and it brings out the thought of "more money you pay, the more relevant THEY make you online." Real Estate agents are doing all they can to not portray themselves as a commodity to the consumer. This agreement does not help agents win this battle.
How I Can Help
No matter where you stand on this issue, the fact remains that going forward the MRIS portals listings to Zillow. If you don't like this, don't stand idling by. If you want to learn these strategies of online marketing, SEO, Video, and more let's chat. Does your current Title Company HELP you remain relevant and expand your reach? Beat Zillow online? Now is the time to align yourself with a new Title partner. I would like to not only meet with you, but hear your thoughts on this article in the comments below.
Subscribe to my Blog and YouTube Channel in the top right hand corner!
Work With Wade
Interested in growing your real estate business with Pruitt Title? Please fill out the form below and I will contact you shortly. Thanks, Wade "DCTitleGuy"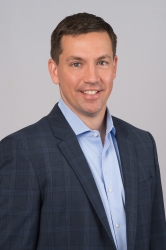 Latest posts by DCTitleWade1
(see all)