If you are reading this and wondering during the age of COVID, why every real estate closing isn't being done electronically, you are not alone. The technology has been in place for quite some time, and in my company's case, since early 2018. I remember it being a huge craze and us ramping up getting our "e-Notaries" and learning how to conduct the full e-Closings, only to have it really not happen the way we envisioned. Let's talk about electronic closings and the different versions.
What is an E-Closing?
Electronic real estate closings are only available in certain states in the US. Fortunately for us, Virginia is one of them. Meaning the subject property has to be located in Virginia. Electronic closings are a combination of the facetime and DocuSign technologies that allows a buyer and seller to sign their closing documents electronically from anywhere in the world face to face with the Title Company closer, as long as they have internet access. The benefits are no more "mail away" packages or need to sign a POA ahead of closing. It also completely eliminates people having to meet in person to sign documents. Many Title Companies partner with technology companies like "Pavaso" and "Notarycam" to make it happen. As of now, there are three versions of the e-Closing:
Hybrid e-closing. Borrowers and notary meet in person, and they sign some documents digitally and they sign some documents traditionally. Most e-closings are of the hybrid type.

In-person e-notarization, or IPEN. The borrower and notary public meet face to face. All the documents are digital and are signed electronically on a tablet or computer and digitally notarized.

Remote online notarization, or RON. All documents are signed electronically, and the borrower and notary meet by webcam instead of in person.
What Happening Now
Real estate contracts are signed electronically, you can scan your EMD to a Title Company via ZOCCAM application, pay your mortgage by phone and transfer money, but it's really difficult to conduct a FULL electronic buyer side closing. Why? The issue isn't your mortgage lender as you might think, but instead, it's the investors behind the lender. Many investors will accept the document to be signed electronically, except for the Note and Deed of Trust. Those documents need to be wet signed. In the age of COVID that still means a closer must meet with the borrowers to sign a few documents. Many lender investors won't accept the electrically signed note or deed, so the original lenders can't sell those loans. That brings us back to the other e-Closing solutions I mentioned above. Cash transactions and seller side documents (most of the time) can be signed FULL e-Closing as there are no loan documents involved.
The Future
Almost every state has made a push to allow some version of the electronic real estate closings to occur other than California and Maine. As we continue in this unprecedented time, I believe you will see more legislation introduced that will eventually allow the FULL real estate closing to be done electronically. The e-Closing won't fully replace the traditionally closing as some people will always want to come to an office and personally sign documents, but it will provide another alternative for buyers and sellers to get to closing safely and securely anywhere in the world.
Partner with Stewart Title
Stewart Title has been promoting electronic real estate closings since 2017. We having been on the cutting edge of real estate technology helping our clients for a very long time. If you are looking to partner with Stewart Title, grow your business, and benefit from e-Closings, please fill out the form below.
Work With Wade
Interested in growing your real estate business with Pruitt Title? Please fill out the form below and I will contact you shortly. Thanks, Wade "DCTitleGuy"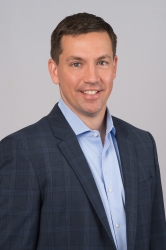 Latest posts by DCTitleWade1
(see all)