Recently in the last few months we have seen a ramp up of hacking attempts to steal money from homeowners trying to close on their real estate transaction. This hacker wire scam is fairly savvy and has worked on a few occasions. Most notably, last week in the Washington DC area, a family wired $1.5 Million to whom they thought was the Title Company closing their transaction. Turns out, it was hackers trying to steal their money, and they were successful. The Title Company and FBI are working together to get the people their money back. The case is ongoing.
With this serious issue happening more and more, I wanted to make our audience aware of how the hacker wire scam works, how to spot it, and how to protect yourself.
How the Scam Works
Hackers break into email accounts of buyers of their Realtors to gain information about an upcoming transactions getting ready to close. Then hackers then sends an email to the buyer posing as their Realtor or the Title Company closing the deal. The email states that there has been a "last minute change" to the wiring instructions, and tells the buyer to wire either closing costs or the remaining down payment to an alternate account. This "alternate account" is the account of the scammer. If the buyer does as told, their bank account could be cleared out in minutes.
How to Avoid the Scam
There are many red flags with how this scam works.
Don't email financial information. That includes, SSN's, bank account numbers, etc. It is not a secure way to send sensitive information.
IF you are giving out secure information over the web,make sure the site is secure. You can tell by the URL. It should say https not http. the (s) is for Secure. This website just made the switch to https two weeks ago.
Be cautious of attachments and downloading files from emails, regardless of who sent them. These files can contain malware and weaken your computers security.
Keep your browser and operating system up to date. You can read more on the Federal Trade Commission  website.
What if you Wired the Money?
Yes, there are things you can do to get your money back, but you must act quickly:
If you wired the money through your bank, ask them right away for a wire recall. If you used a money transfer company like Western Union, call their complaint hotline right away.
Report what happened to the FTC (Federal Trade Commission) and FBI's internet Crime Complaint Center .
As you can see this is becoming a serious issue. People who have the ability to "hack" into other technologies is not going away anytime soon, but we can educate ourselves on the "red flags" and how to avoid a hacker wire scam. At Stewart Title, we NEVER email homeowners in advance and tell them there are "last minute changes" to wires. Always confirm and verify if this ever happens to you.
On a Lighter Note…
At Stewart Title, we go far beyond educating our clients on serious issues like this, we also help build your business with real estate marketing and technology tools! If you look below to the form, there are many options as to how we can assist your business. Please let me know what we can do to get more eyes to your business and closings!
Work With Wade
Interested in growing your real estate business with Pruitt Title? Please fill out the form below and I will contact you shortly. Thanks, Wade "DCTitleGuy"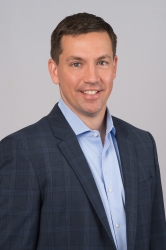 Latest posts by DCTitleWade1
(see all)