Coca-Cola–Nike–Under Armor–Jordan–what do these all have in common?  That's right…they are all a BRAND!  When you read those names you probably had images of each one pop into your head and what that brand means to you.  When a consumer hears "Real Estate Agent" or your name…what do they think?  What is your Real Estate Agent Branding?  I think this gets lost in the shuffle with Realtors because they are focused on so many other things and also trying to be all things to all people instead of being just something to someone.  Creating a Brand is important because it allows you to "stick out" from your competition and be recognized instead of being just another Realtor swimming in the Sea of Vanilla.  So what is Real Estate Branding?  How do I create a Brand?  What are the benefits of Branding to my Real Estate Business? Great questions…lets chat!
How Consumers See You
That is why you create a brand…to stand out in a crowd and allow consumers to see and recognize you.  It also allows them to immediately connect you with something you say or do.  Back in the day it was "where's the beef?" or "Just Do It!" or "Bo Knows." Those were all catchphrases that related to a Brand.  As it relates to something people do (not always well) or represent.  For instance, you could say "BP Oil."  At that point, you think "Oil Spill" and all the bad things that came with it.
That is NOW how BP is branded in your eyes…that is how you now see them.  So as a Real Estate agent what is your Brand?  How have you decided to sell yourself and your services to a community that is not like other Realtors?  Remember, Real Estate Branding is in the eyes of the consumer, NOT in your eyes.  It is all about how people see and perceive you that makes your Brand.
Problems Realtors Face
The issue that Realtors face is that most people in their business don't know HOW or even WHY they should brand themselves.  And by doing so have created this sea of Vanilla or "blah" that causes the consumer (your ideal client) to look at you as if you ALL are the same!  The shopping cart ads, newspaper ads, and the sports schedules with the same tag lines like "For all of your Real Estate Needs…or "Top Producer, Lifetime Award Winner, or my favorite…Everything I Touch Turns to SOLD!" Once you have created a Brand that allows the consumer to identify with you and get into the mode of knowing and liking you, then you have broken the mold of the stereotypical Realtor. Until then…you are just like everyone else…in the eyes of your ideal clients.
Get Started…and Brand Yourself
Now is the time to begin your real estate agent branding.  Think about the area you work in, what you do well, what problem you solve, how you can be different, and start promoting and marketing that niche to start attracting those prospects and clients.  If you become "something to someone" vs trying to be "everything to everyone" you will find that the right business you are looking for finds you!
Stewart Title Can Help
Still not sure what to do?  The Title Company you currently use doesn't offer any solutions?  Well, you are in luck because Stewart Title and Escrow in Fairfax, VA does.  All you have to do is fill out the form below and tell me exactly how I can help you brand your business and gain more clients and I will contact you shortly!
Work With Wade
Interested in growing your real estate business with Pruitt Title? Please fill out the form below and I will contact you shortly. Thanks, Wade "DCTitleGuy"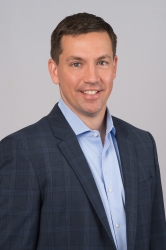 Latest posts by DCTitleWade1
(see all)