For my last blog of 2015, I thought I would talk about something that is important in the scheme of expanding your business and brand going forward…"as real estate agents, how can we grow our online presence?" There are many ways that real estate agents can grow their online presence in 2016, but I want to break it down into a few simple steps and additions to your current marketing systems that will get more eyes to your business and brand.  Some of these things you may be doing now, and some will be foreign. It's all about baby steps, and setting goals to implement these new items into your business.  I would suggest you get rid of the marketing tactics that didn't work for you in 2015 and insert these.
Set up your YouTube Channel…and USE IT!
Sorry for yelling there, but IF you want to cast a much larger net, hit a bigger audience, gain subscribers, keep your clients close to you, and have new prospects get to meet and know you BEFORE you ever meet them…set up your YouTube Channel and post videos.  Many Realtors need to overcome their fears of using video in their business. Very soon there will be 2 types of real estate agents…those who use video in their business, and those who don't.  If you fall into the latter category, better hope you don't get into a listing presentation or client competition with the first group.  Expanding your brand and footprint in your market area is hard, but the fastest and most effective way to do so is by using video.  Such as:
Marketing information videos
Property Listing Videos
Why You Should List with Me Videos—(win every listing presentation)
Talking Head Videos (like mine)
Why you should's and How To videos
Client Testimonial videos
Real Estate "tip of the week" videos
Google owns YouTube so it can rank your videos in search!  How?  Here are the 4 steps to ranking your YouTube Videos in search:  CLICK HERE.  Be consistent when it comes to the frequency of posting videos.  Don't post a video a month and think that will do the trick…no.  Aim for a video a week…or maybe 2.  They don't have to be long, and at most will take up 30-45 minutes of your time. Do you have a lot of helpful real estate knowledge?  Share it!
Use Periscope and Instagram Video
If you don't know about Periscope…go to your App Store right now and download it. Periscope is an application that allows you to gain followers and then have "live streaming" video casts. Your followers get a notification that you are doing a video cast and can join it…then talk to you in real-time, ask questions, etc. Imagine 20-30-100+ people asking questions and interacting with you at an open house, heading to a listing, or just a Q&A about real estate? The amount of real estate agents that use this amazing application is very low.  I would do my best to take all of those Facebook "Likes" and turn them into Periscope followers.  Watch this Video for more information on Periscope.
Instagram has a great 15 second video feature and is also the fastest growing social network in the world.  More and more people are spending their time on Instagram vs Facebook.  The true beauty of this social network is that you can gain "followers" (see a trend with the new social networks?) and can post your pictures/videos to Facebook and Twitter at the same time!  It makes it a 1 stop shop and allows your post to be seen by hundreds or maybe thousands of people. Adding these two new social networks into your business will allow real estate agents to grow their online presence next year.
Ditch your Company Website
Why? For one, you don't own it…your company does. There is not much SEO behind that site as it is a copy of a copy.  Every agent in your office has the same site (set up).  If you are new to real estate, and your marketing budget is tight, keep your site and do the other items above which are free. If you have the budget, invest in a good WordPress website and put your content in there. It is well-known that Google Loves WordPress and rewards those sites in searches, so add your Listings, blogs, market information, videos, calls to action, etc and drive as much traffic as you can to the site.  Another key reason to do this is so your clients, prospects, and farm don't go to Zillow, Trulia, and Realtor.com for information. You want to drive that traffic to YOU!  Doing so will allow real estate agents to grow their online presence in 2016 and beyond.  Owning your market area offline is great, but expensive…owning it online is even better since most people go to the internet for information, not their mailbox. It is also very difficult to convert a client from a postcard or newsletter.
Watch the Video!
Takeaway for Real Estate Agents
Now is the time to re-evaluate what worked for you in 2015 and what didn't.  Get rid of things that didn't work and start to implement the items above. Each one has a specific way that real estate agents can grow their online presence going forward.  If you need help or training, then fill out the form below and tell me what you need, OR you can email me at wvander@stewart.com.  The services and guidance Realtors and Lenders receive at Stewart Title is not like any of our competitors. If your Title Company is slacking or has little to zero knowledge on growing your business, lets chat! Ready to make 2016 your best year yet?
Add me on Periscope and Instagram @dctitleguy 
Subscribe to my blog and YouTube channel in the top right hand corner! 
Work With Wade
Interested in growing your real estate business with Pruitt Title? Please fill out the form below and I will contact you shortly. Thanks, Wade "DCTitleGuy"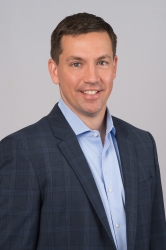 Latest posts by DCTitleWade1
(see all)