Have you taken or been nominated for the Ice Bucket Challenge? I have seen this challenge done all over the internet via, Facebook, Twitter, and Instagram.  Some have been done fantastically, and others were also funny, but mostly because of a funny mishap of dropped water or something crashing on the person's head.  All kidding aside there is something that can be taken from the Ice Bucket Challenge that should cause Real Estate agents to pause and take notice.  Here is my take on the Ice Bucket Challenge, the use of Video, Self-Promotion, and Syndication.
About ALS…
My feelings on the Ice Bucket Challenge are conflicting.  The reason for the challenge is to bring awareness to Amyotrophic Lateral Sclerosis (ALS), often referred to as "Lou Gehrig's Disease."  If you don't know…its a disease that affects the nerve cells in the brain and slowly kills the motor neurons.  When this happens in later stages it tells the brain to stop controlling voluntary things…like the heart.  As you can see this is a terrible disease and needs to be stopped.  To bring awareness, the Ice Bucket Challenge was formed…BUT…
Its NOT about Ice…
Or so we thought.  If you watch these videos on Facebook or YouTube you see that many people make a big spectacle and try to top each other and in the end…we don't know if they they ever donated money!  The purpose of the challenge is to donate $20, $50, or $100 to the ALS Foundation for Research. http://www.alsa.org/donate/ That is the main purpose.  Many people have turned it into "self promotion" and ways to get their 15 seconds of  fame (literally).  My other issue I see is that the people who do the challenge don't post proof that they donated money AND when they nominate people they don't tell them WHERE to go and HOW to donate (see link above).  If it was about donating money for research wouldn't you think that would be the main point of your video instead of dumping water and ice on your head?

On the positive side, the way people are communicating their message over the internet is by using VIDEO.  Nearly everyone is using their smartphone or a video camera to convey their message…and people are watching!  Real Estate agents should take notice.  This challenge has brought out video more than ever and we are seeing our FB, Twitter, and Instagram feeds filled with it.  There also a good chance you stop scrolling in the feeds and watch those videos too.  Pretty powerful huh?  These videos create a lot interaction online and through Social Media.  I made a joke the other day that the only way I can get my Realtor clients to use video in their business is to nominate them to do the Ice Bucket Challenge.  Whatever works right?
Video Syndication
I always say that using Video is a best way to convey a message to someone.  The Ice Bucket Challenge videos have certainly done that.  I have seen videos from several friends on Social Media and watched their videos because even though I see them post I don't ever see them on video…so I don't get to see or hear them.  These videos give me that chance so I watch.  In Real Estate its the same thing.  When has a past client seen you on a video conveying a message or telling them something valuable?  If they did see that video…do you think it would help or hurt your business?  It would more than likely help it right!?  Having videos get syndicated out to a large group of people is very powerful. Leveraging your Social Media accounts is huge too.  You are hitting a large number of people with a message that people WANT to watch!
Takeaway and…the Challenge
The Ice Bucket Challenge is proof that video is by far the most dominate way to communicate a message to your audience…and Real Estate agents should take note.  Using Social Media and video syndication is important to get that message out.  Whatever your thoughts are on the challenge, raising money to end a terrible disease and create more awareness is always good.  There will always be people who use these opportunities to "self-promote" but you need just look past them and remember the Ice Bucket Challenge is about donating money for a good cause helping to end ALS.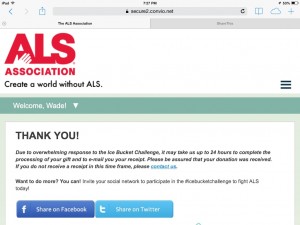 So…I was nominated for the Ice Bucket Challenge by a friend on Facebook, and to not disappoint.  Here is me donating money to ALS and showing there is a more in my bucket than just ice. Sorry…no video of me dumping ice and water on my head.  It's not because I'm above it…its is because I want people to see that the REAL challenge is getting out your checkbook and donating and here is the proof!
If you want to donate to ALS and help fight this disease you can click HERE.
And here is the the BEST Ice Bucket Challenge Video I have seen online:
Want to Start Using Video In Real Estate?
If you are looking to expand your reach in Real Estate and start implementing the POWER of Video in your business…all you have to do is fill out the form below and I will reach out to set an appointment!
Work With Wade
Interested in growing your real estate business with Pruitt Title? Please fill out the form below and I will contact you shortly. Thanks, Wade "DCTitleGuy"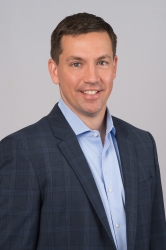 Latest posts by DCTitleWade1
(see all)