The other day I was reading a "Top 10 List."  I think we can agree that people like to read those lists…they like to see who made the list!  Well, this list was "Top 10 Least Respected Professions."  There were Lawyers, Politicians, Car Salesman, and one other profession.  That's right…Real Estate Agents!  Why is that?  Realtors help people with the American Dream.  You help people buy and sell homes!  The reason is that since this country is filled with SOO many Realtors, the few give the majority a bad name.  Also, many of the Realtors out there are part time.  Meaning that they only do the job on weekends or just when friends and family have an immediate Real Estate need.  Since the negative connotation is out there about Realtors the consumer thinks that your value is not great…might be why they always try to get you to lower your commission.  So today, I want to talk about what I feel is the #1 thing a Realtor must have to be successful and standout in the see of vanilla that is Real Estate…and that is a strong "Value Proposition."  What is yours?  Do you have one?
Developing a VP
First off…lets define "Value Proposition."  This is my personal definition(you may have your own) but here goes: "The one or two things that you offer or do decidedly better  and different than your competition."  The problem with Real Estate agents is that few have a Value Proposition, or they have one that is way too broad.  "I help people buy and sell homes" or "I have 25yrs experience in Real Estate and was the #1 agent in my office 3 times."  I'm sorry, but those are not Value Propositions.  The true meaning to a strong VP is being or having the "Solution" to someone else's problem.  In this case…their Real Estate problem.  When you call a FSBO or Expired Listing(I hope you are) you can't be vanilla with these people.  You are NOT the first agent to have called them so they are already mad or have a pre-conceived notion about you when you call and identify yourself as a Real Estate agent.  So WHAT real VP do you offer that will get you the listing appointment ahead of those other agents?  Don't think about talking about yourself, brokerage, or awards because that is just Noise to those people.  Think "Solution to their problem." Once you change your thinking away from YOU and more towards solving your ideal client' s problems quickly and efficiently…you will have your Value Proposition. 
Using it to your Advantage
Once you have defined your VP, it is time to really use it to your advantage.  Now your job is to identify WHO your ideal client is.  Short Sales? FSBO's? Listings? First Time Home Buyers? Its good to have a strong VP for all of them but at first pick a horse or 2 and ride it.  I know agents that go hard after FSBO' s and Expired and have honed their craft to really dominate that part of the market.  Why?  Because so little agents go after that business.  I would say 95% of Realtors market to the consumer the exact same way.  So if you fall into that 5% that makes you pretty special huh?  Don't market to the consumer or to the same consumer as everyone else.  Identify WHO you are trying to work with then go after it.  Take a look at this video of a Realtor who works FSBO's super hard!  He knows WHO is ideal client is and he has mastered calling these people.  His Value Proposition is his knowledge and persistence.  He also has a rebuttal no matter what the person says on the phone.  He uses that to his advantage to get listing after listing in his market place. His name is Colton Lindsay if you want to watch other videos of his on YouTube.  Check it out:
Still Need Help?
If you still need help that is ok.  Rome wasn't built in a day.  When it comes to Real Estate we know that it necessarily isn't who the Real Estate agent is…but instead, the best Marketer.  Developing a strong  Value Proposition will only help you become a better marketer because its built around a specific group of people.  As the Director of Sales/Marketing I work with Realtors every day.  I help them grow their business, develop strong Value Propositions and learn HOW TO use technology like this blog/video to their advantage out in the market place.  Yes, I can help you!
Ready to Switch Title Companies?
Take a look at your current Title Company relationship.  Do they offer dignified business solutions to your Real Estate marketing problems?  Do they help you grow your business or is it just bagels and donuts?  If its the latter please take a moment and fill out the form below and I will contact you shortly! 
I Need Help With My Real Estate Marketing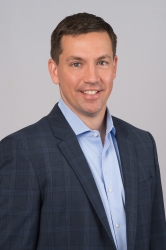 Latest posts by DCTitleWade1
(see all)