Referrals…we all love them.  When someone tells another person about your services and why they should use you.  It is the least expensive way to generate business in the Real Estate space.  We all can agree that if we could run our entire business models on this way of generating business there would be no need for any other form of marketing.  Unfortunately, this is the 21st century and consumer behavior has changed.  In my meetings with Real Estate agents in the Washington DC/Virginia area the most frequent answer I get to "How do you normally get your business" is Mostly from Referrals.  Putting all of your eggs in one basket is very risky and downright dangerous when it comes to your Real Estate business…and stop counting on referrals.  Here is why.
All Your Eggs in One Basket
Its never a good idea to bank on one source for all of your business…this is true whether you are in Real Estate or any other business.  It may work for a select few, but overall…not a good idea.  Though we all want and get referrals (yay!) its not going to be a sustainable business model down the road or even in the present as your one true source of business.  It is fact that only 12% (on average) of people remember 5yrs later the name of the Real Estate agent who helped them buy or sell their home.  I would say that a large portion of that 12%  used their Realtor because he/she was a personal friend, family remember, or a referral to a Realtor who actually markets on a regular basis to their past clients and sphere of influence.  Think of the three ways a Realtor gains business like a 3 legged stool.  The first leg is your past clients…you should market to them heavily.  These are people that have used you in the past and assuming they had a good experience they should be referring you out…pending you are following up and asking them for referrals.  The second leg is your sphere of influence.(also market to them heavily). These are people who are your friends, family, church friends, or anyone else where there is some level of relationship.  The third leg of the stool is people who don't know you exist but are looking and needing your services…mostly online.  Consumers who search on places called "Google, Yahoo, or Bing!'   I think we can agree that it's pretty hard or impossible to sit on a one legged or two legged stool…it takes three legs to sustain.
New Consumer Behavior
When consumers want things, they want it NOW!  That is a harsh reality in our Real Estate world.  We know that over 90% of consumers go the Internet to solve a problem, answer a question, and to begin their home buying search.  Consumers don't wait for your direct mail piece, sports schedule, newsletter, pop by, or phone call on their birthday to start looking for information when they want to buy a home in Subdivision X or live in City Y next to School System Z.  That was the old model…this is the new.  Consumers go directly to Google, YouTube, an Application and start typing exactly what they are looking for!   They do this on their home computer, laptop, iPad or more recently, their smart phone. 80% of consumers will also choose to work with the first Realtor they find online that answers their questions.  This is the world of the more informed, want information NOW consumer.  The very same consumers who bought a home, or sold their home through you.  Yes…they love you and think you are awesome, and you did a great job, but…12% of consumers don't remember WHO their Realtor was and over 90% of people go online to start their home buying search.  It has also been my experience that many Realtors admit to not "doing enough" to stay in touch with past clients and sphere of influence.  So…does it make sense to ONLY rely on referrals as the only sustainable business model for the future of your Real Estate business?
What to Do…
Ok…great Wade…I see your point but I have only done business this way.  I was getting 25 referrals a year now I'm getting 12.  What do I do?  I'm writing this blog to show agents that though getting referrals as your only source of business can does work well right NOW for you…its not sustainable down the road.  Like any good business owner you are thinking of the future, not just the present.  First, be a lot more consistent with marketing to your past clients and sphere.  Think you are doing enough?  Do more…ask for referrals when you speak to them and start them on drip marketing campaigns that lead them back to where they are already looking for information…the INTERNET! Your WordPress Real Estate website!  Ditch the junk mail, and focus your energy on creating engaging content online such as blogging and video that is informational, educational and most importantly, doesn't sell people anything.  People hate to be sold to…so do you.  Its time to roll with the times and get a Facebook and Twitter account and start connecting to your sphere that way and engaging them in conversations and comments.  Post educational information to your Social Media sites about the market, Real Estate, other engaging topics, and lead them back to your Website.  This will also create NEW business for you from people looking for your Real Estate services, that will turn into referring past clients. Rinse and repeat!
Takeaway
Over time the amount of referrals your receive will likely diminish.  People move away, pass away, or you just aren't doing enough to evoke those referrals and being top of mind.  It's time to create a new revenue stream by making sure you ARE where your past clients and future clients are already looking…the Internet.  This is the present AND future of your Real Estate business. The good news…I can help with this transition!    My name is Wade Vander Molen and I am the Director of Sales/Marketing for Stewart Title and Escrow in Fairfax, VA.  If you are need help with your Real Estate marketing please fill out the form below!
Work With Wade
Interested in growing your real estate business with Pruitt Title? Please fill out the form below and I will contact you shortly. Thanks, Wade "DCTitleGuy"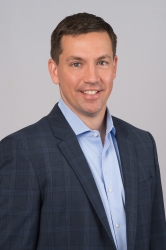 Latest posts by DCTitleWade1
(see all)