Since moving to the Washington DC/Northern Virginia area and working as the Director of Sales/Marketing for Stewart Title and Escrow  I have been working like mad getting in front of agents, lenders, commercial agents doing what I can do to help them grow their business.  I'm also doing something else that is very important…and that is showing these people how Stewart Title is different than our competitors…how I/We are different.  You see, when a consumer, or in my case a Real Estate agent or a Mortgage Lender sees the difference and then the added value that we bring, they make a conscious decision to do business with us instead of Title Company X or Y.  This is how NOT to become a Real Estate Commodity.
De-commoditize Yourself
In our business, the word Commodity gets thrown around a lot.  Realtors, Lenders, and especially Title Companies are real estate commodities.  "Commodity" by definition is an "article of commerce."  What this means is that Title Insurance is consistent across the board and since it is essential in a Real Estate transaction it doesn't matter where you get your Title Policy from.  In essence, this is correct.  The title policy we provide for a $500K home covers pretty much the same things that Title Company X and Y cover.  What we provide as a Title Company that another DOES NOT is the value add of helping our clients generate more business so they become more successful at what they do!
When I meet with Realtors and Lenders I talk to them and ask them questions about their business.  "What is the biggest obstacle in your business today?"  If you could add one thing to your business model that would make your life easier, what would it be?"  Those answers and what I do to build support and training on Contact Management Systems, WordPress, Video, Social Media, Target Marketing, Getting Found Online, and much more are the value adds that separate Stewart Title and Escrow from our competitors…not Title Policies.
As a Realtor how does this apply to your business?  When you think of all the agents you know how many are using iPad's for Real Estate, blogging, Video, professional contact management systems?  You just thought of a few people out of hundreds you know.  Your competition level just dropped.  The average consumer doesn't know the difference between Realtor A and Realtor B.  How could they?  They don't know you or your Value!  But what if they did know your value because they found you online and you came up when they typed into Google search or YouTube?  As soon as that consumer can read your blog, see your videos, read testimonials (social proof) and you have answers to the questions they have (that's why they went to the internet) you immediately are no longer a Real Estate commodity to that person…you have VALUE…and you have a new client.
Consumers choose Realtors and Mortgage Lenders the same way that you might be choosing the Title Company you work with.   If the Title Company you currently use just closes your files, doesn't help you actually grow your business we would like to earn your business.
I want to work with Stewart Title and Escrow
Need help not becoming a Real Estate commodity in your business fill out the form below and hit the "Let's Meet" button and I will contact you shortly!

Work With Wade
Interested in growing your real estate business with Pruitt Title? Please fill out the form below and I will contact you shortly. Thanks, Wade "DCTitleGuy"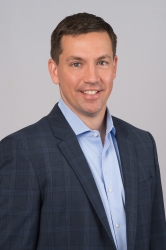 Latest posts by DCTitleWade1
(see all)