The end of the year is fast approaching and now is the time when Real Estate agents start business planning and setting their goals for the next year. Before you do, you need to look at what you did this year.  Did you make your goals for 2014? Perhaps you set your goals too high and they were not realistic, or maybe you didn't follow your plan all the way through in order to reach those goals.  This is when YOU, the Real Estate agent looks back and evaluates your business model going forward, then formulates a plan for 2015.  The issue you ask?  Implementation!  Ideas always look good on paper right?  Real Estate goal setting is important going forward in 2015.  Here are 5 things to do that will help you achieve more in the new year.
Set Realistic Goals
When it comes to real estate goal setting, they have to be realistic.  In my experience with Real Estate agents, many say they want to "double their business" every year and close 10 deals a month, etc.  Doubling your business is HUGE.  If you can do that…great, but have a plan of action to make that goal realistic.  Also, set quarterly goals instead of 1 large goal for the year.  This makes your goals easier to grasp vs the large massive goal you set.  If you set unrealistic goals and then start falling short, it can be frustrating.
Get your Database Together
As a Realtor you should always be organizing, updating and cultivating your database.  A big part of real estate goal setting in 2015 is getting the right CRM for you. There are many good real estate CRM's such as Wise Agent, Top Producer, Realty Juggler, Follow-up Boss, and more.  Use one that works best for you and fits your business model. A good CRM will keep you "top of mind" and will minimize the risk of losing potential business from your database.
Get in front of the Camera
Yes, I know Video seems scary, but Video shortens your sales cycle and gets consumers into the mode of knowing and liking you.  Consumers prefer video and it allows them to meet you before you ever meet them. YouTube is the #2 search engine in the world and is owned by Google (#1 search engine).  Google will rank your videos in search results with other content.  YouTube is a FREE medium to use in your Real Estate marketing, so take advantage. Most agents don't use video in their business, which is the exact reason why you should!  Start shooting short videos on buying, selling, state of the market, why's, how's, review's, etc.  It will help your business exposure tremendously.
Use Social Media MORE…but NOT as your Sales Pitch
Branch out and use not only Facebook and Twitter, but Instagram is also a great way to interact and develop a following.  This does not mean you have to be on social media 24/7, but there are many popular formats where your client base does hang out. If they are spending time on these platforms, your presence is a necessity. Social Media channels are used to build relationships and strengthen existing ones.  What you don't do is use them for your entire sales pitch.  Yes, you can post real estate related stuff but don't do it all time…you will end up alienating people. Use the Social Media channels to ultimately drive people where you really want them, to your website and videos (See above).  
Get your Own Website
When it comes to real estate goal setting this is very important.  Yes, I know your company gave you a free website.  The issue is you don't own that site…they do. What would happen to that website and content if you left your current Real Estate company? Typically, you would lose the website all together and be left to start from scratch. SEO and all! Bottom line –  Get your own website.  WordPress is a great website platform in which you own the site and can create content whenever you wish. They also have many SEO (search engine optimization) options that allow your content and website to get "found" on the internet, which is very important and adds social and professional credibility. Having full control/ownership over everything as it pertains to your Real Estate business is important.
Takeaway
Real Estate goal setting is very important.  The 5 goals above are great building blocks to a successful Real Estate business in 2015.  Each of them has an exact function that will increase your exposure, branding, and lead conversion.  Are you going to meet your goals in 2015?
Work With Wade
Interested in growing your real estate business with Pruitt Title? Please fill out the form below and I will contact you shortly. Thanks, Wade "DCTitleGuy"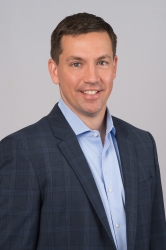 Latest posts by DCTitleWade1
(see all)