It's that time of year when my clients are looking for real estate holiday event ideas.  These are ways to get back in front of your client base and your prospects with the end goal of strengthening those relationships and getting qualified referrals going forward for 2015.  It is one of the best ways to "hit the ground running" going into the new year with transactions lined up and ready to go.  There are many things you can do in the next 30-60 days to secure new business but here are some of the best real estate holiday event ideas for not only Realtor but for mortgage lenders as well to secure new business in the new year:
Food/Toy Drive Events
Helping people is the root of what real estate agents, mortgage lenders, and Title Companies do. This time of year especially is a time for reaching out within the community to help others. Participating in a Food Drive and sending out emails inviting your past clients and prospects to participate along with you is a great way to create engagement and do something helpful alongside them.  It builds the relationship securing Real Estate business for the new year without even talking Real Estate. Find a food/toy drive near you or start one yourself and jump in!
Client Appreciation Event–Santa Clause Visits
We all know someone who could play Santa Clause if needed.  It could be a parent, cousin, friend, or go hire one. In the spirit of "giving back" hold a client appreciation event at a venue (Bowling Alley, Top Golf, Movie Theatre) and invite all of your past clients and prospects.  Have them bring their children as your "designated Santa Clause" will be arriving at the event to talk to kids and take pictures.  Make sure you have a sign-in sheet so you can collect the names and follow up by thanking them for attending.
Super Bowl Party
I realize the Super Bowl is not in December but still a great way to get back in front of past clients and gain 2015 referrals.  I had a Realtor in Arizona that had an annual Super Bowl party at his house that over time grew to be larger and larger.  He even brought in face painters and a petting zoo for the kids.  Needless to say, that party would launch his business for that year.  Your party doesn't have to be a large blowout like his, but it's a great way to get people together, have fun, and strengthen those relationships.  When it comes to Real Estate holiday event ideas this one can be a little costly, but I have seen it pay off in a major way.
Custom Christmas Cards
There are some great places to customize your own Christmas cards for clients.  Send Out Cards and Corefact are great websites to get this done. All you have to do is upload the list of clients in a CSV file and they print and mail out the cards for you.  Very easy to do and takes little time.  Your clients will keep your card and you can use it to follow up by phone to see if they received your card.  If you want to add something about subscribing to your YouTube Channel or "Liking" your Facebook Page go ahead, but you know your clientele.  If you want to leave the business side of it out, that's fine too.
Something else you can do is include the HUD-1 from the closing your clients had with you as they will need this for tax purposes in the Spring.  Feel free to also send the HUD-1 to either the buyer or seller on your transaction assuming the other Realtor isn't marketing or following up with their client.  This is a good trick and a great way to pick up extra referrals.
Need More Real Estate Holiday Event Ideas?
These are just a few ideas that if implemented will allow you to get direct interaction with your past clients and prospects with the end goal of strengthening your relationships and referrals for 2015 in your Real Estate business.  At Stewart Title that is what we do…we HELP our clients beat their competition.  If you are looking for more ideas or want to ramp up for 2015 please fill out the form below and tell me how I can assist.
I also teach real estate marketing classes, just click the tab at the top of the page. If you are interested in a class just tell me which one!
Work With Wade
Interested in growing your real estate business with Pruitt Title? Please fill out the form below and I will contact you shortly. Thanks, Wade "DCTitleGuy"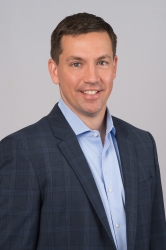 Latest posts by DCTitleWade1
(see all)