Having been in the Title Insurance business for the past 7 years doing Sales and Marketing I have run into pretty much every kind of objective possible as to why a Realtor or Mortgage Lender has a relationship with a Title Company or why they have to use Title Company X or Y.  Many of these objectives are not to difficult to navigate and usually result in landing a new client or large account.  There is one objective that I have seen the most, especially in the Northern Virginia/Washington DC area.  That one objective that I hear is…"well our office has a Joint Venture (JV) with Title Company X or Y…my broker wants us to use them."
When I hear this particular objective I do everything I can from not laughing out loud.  REALLY!?  The reason you send your Real Estate/Lending business to a company you really don't know well or doesn't help you in any way to grow your business is because you are told to?  Since I hear this objective the most when I encounter Realtors and Lenders I thought I would explain how these Real Estate Joint Ventures usually work and who really wins.
How it Works
Title Company X approaches Real Estate Company Y and (or the other way around) and decides to go in a Joint Venture making Title Company X the "preferred vendor" of Real Estate Company Y.  The Broker of Real Estate Company Y has a great interest in making sure that every agent in his/her brokerage uses Title Company X, especially the top producers of his/her office since they represent over 50% of the revenue brought into the brokerage.  So lets say that Title Company X closes 30 transactions over the course of a month from Real Estate Company Y and that represents $70,000 in Title Fees generated.  Well normally those fees would stay with the Title Company but with the JV a portion of the Title Fees gets sent to the brokerage…lets say 10%.  So $7,000 of Title Company X's fees go back to Real Estate Company X.  My experience in Title Insurance having a 10% profit margin in a given month is average and 20% profit in a month is pretty good.  Well Title Company X just gave $7,000 of their fees away for the sake of the venture.  That money doesn't get spread around to all of the agents in the office or to the agents that sent their deals to Title Company X.  The big kicker is Title Company X is usually has very little or no savy marketing people that work to help the agents in Real Estate Company Y to help or teach them HOW to grow their business.  Why would they anyway?  They have the business coming to them anyway! 
Who Really Wins
There is one big winner to a Real Estate JV.  Is it the Title Company?  Well we just explained that they have fairly slim margins anyway and they are giving 10% or higher of their fees monthly from the JV back to the Real Estate company.  So the Title Company is working hard, long hours to close business but not making a lot of money doing it.  I'm sure that makes the escrow staff very happy to know.  Is it the Realtors that win?  Well we just explained that their boss (Broker) is telling them where to send business and the Title Company doesn't do anything to help them grow their business, find more listings, use technology in Real Estate, use WordPress, Video,  Blogging, iPad for Real Estate, or identify their ideal client then assist them in building content around that…nor do they get any of the money coming back from the Title Company. So… lets leaves just one person who truly wins…THE BROKER of Real Estate Company Y!  I'm not saying that the money goes directly into the pocket of the Broker, it usually is used to help the brokerage…well sometimes (wink). The Broker is by far and away the big winner to these agreements and most of the time the agents in the office are unaware.  It isn't their fault…they are just listening to their "boss."  You are supposed to listen to your boss right? 
Why it Doesn't Sustain
I have never seen a JV agreement sustain over the long haul.  Why?  Pain.  Eventually there comes a time when a Realtor or Lender has pain in their business.  They used to do 5 deals a month and now they are doing 1-2.  They need to do 3 to pay their bills and put food on the table.  They truly need help with their business and Title Company X does nothing to help them except takes their contracts. At this point the Realtor looks elsewhere for help and a NEW relationship that benefits everyone.  Realtor after Realtor realizes that the big winner is their broker at the expense of their business and they decide to stop using Title Company X and work with someone who can teach them HOW TO grow their Real Estate business…the value add.  That is where I come in…
Now that you know how these ventures work and who really wins…fill out the form below and lets chat about helping you get more clients!
Work With Wade
Interested in growing your real estate business with Pruitt Title? Please fill out the form below and I will contact you shortly. Thanks, Wade "DCTitleGuy"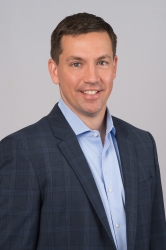 Latest posts by DCTitleWade1
(see all)