Do you have a real estate marketing budget?  Do you track where your marketing dollars go and what sort of ROI (return on investment) you are getting?  Surprisingly, many Realtors either have a "loose budget" or they aren't really tracking the return on those marketing dollars spent.  So, in today's blog I want to cover a real estate marketing budget (monthly), what are some of the best things to be spending your marketing dollars on to get a high ROI, and the allocation of those funds.
I realize that every Realtor works a little differently, and there are vast ranges in marketing budgets. To make it easy, let's say your marketing budget is between $1500-$2000 a month.  If your marketing budget is a lot less than that, don't worry, the information below will still be helpful.
#1 Real Estate CRM-($20-150)
It doesn't matter if you are a single agent or have a team, a good real estate CRM is a must and should begin your monthly real estate marketing budget.  Your database is your "data bank" and the center of your business. CRM's range in price from $20 a month to over $150. There are many to pick from, Wise Agent, Top Producer, Realty Juggler, Follow up Boss, and more. Which one you use is up to you, as long as it has the ability to set up drip marketing campaigns, run your business efficiently, and gets your database organized, be able to assign leads, and auto-responders set up is key.
#2 Online Marketing/Website/Ads/Video ($250-$1000+)
Many agents don't spend a lot of money here on their budget…though they should. More than likely everyone you know goes to the internet for information about real estate, buying or selling a home, and they are on at least 1 social media site, sometimes several. It is key to have a presence and be seen here.  Spending money on a good website, even writers (if you don't want to blog) is key.
Great content gets ranked on search engines, so when consumers search for something related to your posts, they will find you.  Make sure your website is easy to use, has a good IDX plugin, and landing pages to gather LEADS. Having a great video team/company to use is important as well. Creating professional video content (when needed) will help you stand out in the land of a million Realtors.
Spending money on Facebook ads will also get you in specific people's news feeds. You can target people in certain locations, ages, demographics, and more.  With over 1.1 Billion people with Facebook accounts, it makes sense to spend money to appear where people hang out. With Facebook's algorithm ever-changing, "boosting" posts and paying for ads are the most effective way to make sure your content is seen. These are a must when it comes to your real estate marketing budget.
#3 Email Marketing Campaigns ($50-$100+)
Some good real estate CRM's have email drip capabilities, but there are companies out there that do just this. Check out A Weber, Constant Contact, Mail Chimp, and Happy Grasshopper.  Each one works a little differently, but having a strategic email marketing campaign to target prospects, clients, and past clients is key.  Your job is to cultivate the relationship, move the sales process along, and retain existing clients/past clients.  These systems will help do that for you 24/7.
#4 Postcards/Newsletter/Outbound Marketing ($250-$1000+)
Agents have vast marketing budgets when it comes to outbound marketing.  That is what they know best, so typically this eats up a lot of their monthly costs.  Be smart here.  There are many options when it comes to sending postcards, newsletters, and other items.  Think about WHO you are sending your messages to, and WHAT are you sending them. There are great postcard companies like CoreFact where you can drive traffic to a landing page based on a "widget code" the person receiving the mailer is assigned.
This allows the consumer to get a free CMA but allows you to get their contact information and now you know they are interested in the value of their home. In regards to newsletters, I would send them only to your sphere/past clients and in many instances, they can be emailed to save money.  If you are going to go big on newsletters, I would go all the way and make it as professional as you can.  Visual…Sells. Use it to drive traffic back to your real estate website and videos to capture leads.
Does your Real Estate Marketing Budget include these things?
I realize that Realtors work in different ways, and also spend money on different things to create exposure and generate business.  With that said, there are some things (in my opinion) that are a staple in monthly marketing expenses to streamline your business, create exposure, and stay out in front of your competition.
On the low side of a real estate marketing budget the above expenses could be $500 and on the higher side, around $2000+. Though the marketing dollars spent are important, it is even more important that you track your ROI on these expenses.  If something is working well…spend more money and keep doing it.  If not, then stop, evaluate and create a new course of action.
If you need help setting up these programs, learning videos, website training, marketing data, and more please take a moment and fill out the form below and I will contact you!
Subscribe to my blog and YouTube channel in the top right-hand corner! 
Work With Wade
Interested in growing your real estate business with Pruitt Title? Please fill out the form below and I will contact you shortly. Thanks, Wade "DCTitleGuy"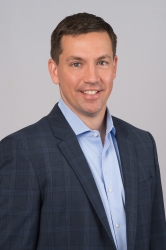 Latest posts by DCTitleWade1
(see all)