I was watching the Kentucky Derby the other week and I saw so many people wearing these crazy hats. All kinds … big, small, colorful, and several that drew a lot of attention. Every day as Title Company Professional, Real Estate Agents, and Mortgage Lenders we all wear a hat. This hat is something we wear well because we have the knowledge and experience to be good at what we do day in and out. When it comes to your Real Estate Marketing Plan you must match the behavior of your ideal client to properly market to them and have them respond.
Too Many Hats
You see, consumers they wear a hat as well. Except that hat that they wear is a lot different than what you wear. They think and act a lot differently! When it comes to marketing your Real Estate business many Realtors start by talking to other agents in their office and ask them what they do to attract business? Why? Because most Realtors don't know where to start or what they need to do to get listings, found online, use Social Media, or any other ways to get the phone to ring with people that need their services right now. If you handed your computer to the average consumer and pulled up Google …what would they type to begin a home search??
One way to do this is when you are beginning your Real Estate marketing, take off your Realtor or Mortgage Lender hat and put on that Consumer hat. You need to think like a consumer does and how they would search online, how they would start their home search or get pre-qualified for a mortgage loan. You need to then create content (content is king) and build that content around what your ideal client (the consumer) is looking for. You can do this by using Video, Blogs, Target Marketing, and Farming. If you build the right content around what your ideal client is looking for, more people will FIND you and ask you to help them get a mortgage loan or buy/sell a house.
I want to talk about marketing and working with Stewart Title and Escrow
My name is Wade Vander Molen and I am a Sales Executive at Stewart Title and Escrow in Fairfax, Virginia. I help Realtors and Mortgage Professionals with their marketing so that they can grow their businesses. We do this with technology training, social media, iPad, and target marketing (see previous blog). If you need help with your Real Estate marketing fill out the form below with your information or hit the "Lets Meet" button and I will be touch with your shortly to set up an appointment.
Work With Wade
Interested in growing your real estate business with Pruitt Title? Please fill out the form below and I will contact you shortly. Thanks, Wade "DCTitleGuy"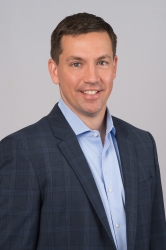 Latest posts by DCTitleWade1
(see all)