Now that I am settling into the Washington DC/Virginia area I needed to do one very important thing…I needed to buy a new car! When I left Phoenix, Arizona I sold my car to a friend of mine. (I think he got a steal!) It was easier/cheaper to do that than to transport my car 2000 miles across the country. Since I was in the market to purchase a car I started my homework and subsequent search. Where do you think I went to begin this search? Newspaper? My mailbox? Yellow Pages? NO WAY! I went to the all mighty internet. I went to several car sites that I knew of and started plugging in the car makes, features, price ranges, and of course–color.
I then found the car that I wanted and then went to a consumer report site and read up on the car to see what it got for gas mileage, safety, and durability. I did this so that when I actually left my home to go to the dealership I chose and by the time I got to the salesperson…I ALREADY KNEW WHAT I WANTED! I walked to the car…test drove it…cut a deal on price (I'm good like that)…filled out the paperwork and was out of there!  This is also the new home buying process in Northern Virginia and Washington DC.
Consumers Already Know What They Want
Attention Realtors…the consumer that is in the market to buy a home goes through a very similar process before they get to you! By the time the consumer calls a Realtor that they find online or through a friend they most likely already know that they want to live in a certain subdivision in Fairfax, Virginia next to the Country Club or close to a certain school. They know their price range, how many bedrooms, how many car garages, square footage, etc. We know that 94% of consumers start online when beginning their home buying search. They also search Google, Yahoo, Bing, or another Real Estate related site and start plugging in Price Range, Square Footage, Subdivision, School System, and other amenities, then they hit "Search." 80% of consumers go with the first Real Estate agent they find online through these types of searches. This stat should scare the hell out of you! The average consumer typically doesn't know the difference between Realtor A and Realtor B…they think they are the same! They go with the Realtor they find online and are a "Solution" to their "Problem." You can be more to them than just a means to an end.  One way to do that is by using Video.  People love video especially of homes they might want to buy…check this out:
Online,Online–Online.
How fast do you think that home sold?  Now that we know that most consumers go online and start their home search and by the time your phone rings they already can tell you what they "exactly want"…what you do? Put yourself in the mind of the consumer and build content (blogging, videos, listings,) around what your ideal client wants. If you know that people like to buy homes in Fairfax, Virginia near School A or near the Country Club then shoot videos about that or write blogs explaining and educating the consumer the advantages of buying a home there or why they should sell their home now and what process you use to market the property to sell their home at top dollar. This is important when consumers go to YouTube or Google then they FIND YOU and your content which validates how you are an original Real Estate agent and not the same as boring Realtor B. By the way I got an Infinity G37 X…I highly recommend it! That's called "Social Proof!"
I'm interested in Learning the NEW Home Buying Process with Stewart Title
My name is Wade Vander Molen and I'm the Director of Sales/Marketing with Stewart Title and Escrow in Fairfax, VA. If you would like more information or help with your real estate marketing please fill out the form below and hit the "Let's Meet" button and I will get in touch with you right away to set up an appointment!
Work With Wade
Interested in growing your real estate business with Pruitt Title? Please fill out the form below and I will contact you shortly. Thanks, Wade "DCTitleGuy"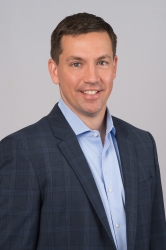 Latest posts by DCTitleWade1
(see all)