As I meet with Real Estate agents everyday helping them grow their business I get this ALL of the time…"why should I do all of this online stuff, I can't beat Zillow, Trulia, and Realtor.com anyway!" Does this sound like something you have said or heard in your office?  You can beat them you know…it actually isn't that hard.  It involves a couple things that you need to be doing online…and 1 thing you need to never do.  If you abstain from doing the 1 thing and you take time and effort to the 2 things you will beat these 3 monster aggregates every…single…time.  So here are some great Real Estate Marketing tips that will allow you get more exposure online and beat Zillow, Trulia, and Realtor.com.
Z,T,R.com Don't Use this
If you have ever been on these sites, or maybe you have paid big money as a "preferred Realtor" you probably notice that Z,T,R.com don't use VIDEO!  Nope…they don't.  Which is good news for you!  Only 2% of Real Estate agents actively use Video as part of the Real Estate Marketing strategy.  With YouTube being the 2nd largest search engine in the world with millions of videos being watched daily, its pretty clear that consumers like and prefer video.  YouTube is also owned by the almighty Google so having presence there is very important.  Google ranks and indexes YouTube videos just like they do other written content.  The first thing you need to do though is set up a YouTube Channel and that is pretty easy to do. So when a consumer is looking up "homes for sale in Fairfax, Virginia, homes for sale in XYZ Subdivision, or information on the home buying/selling process"  instead of finding Zillow, Trulia, and Realtor.com they find your VIDEO!  And we know that video is a lot more powerful than anything else when it comes to shortening your sales cycle. When it comes to Real Estate marketing tips, using Video on a regular basis is a sure way to beat the 3 aggregates online. 
Creating Hyper-local Content
If you notice when you search broadly on the internet for Real Estate you usually see these 3 aggregates near the top of a search.  However, when you search hyper-locally (very specific) you don't!  If you have the right optimized content that is hyper-local you will beat them every time.  Hyper-local content is very specific information about an area, price point, type of buyer/seller, and amenities.  When people know where they want to live they start looking up very specific information on what the area is like, what schools, amenities are around it.  If your content has that information you will appear on a Google search ahead of Zillow, Trulia, and Realtor.com.  I always encourage my Realtor clients to market hyper-locally for everything they do and it applies even more when it comes to getting found online and beating the big boys.
Don't EVER…EVER…Do This!
Ok…you ready?  The reason WHY these 3 aggregates beat you is because YOU make them stronger!  You create backlinks on your site pointing back to their sites.  You post content on social networks from their sites and you pay them money to have a presence there.  Realtors do all of these things that creates online traffic for THEM!  Since they get so much traffic the search engines rank them for everything…hence harder for you to beat them.  In the future, don't do anything that would cause a FB friend, past client, sphere, family, to go to these sites instead of your website.  You want people to come to you and find value in you right?  Right.  Don't push your friends and past clients into the Lion's Den. 
Ready to Switch to Stewart Title?
When you switch your business over to Stewart Title you not only get top of the line and cutting edge Real Estate Marketing tips, but you get knowledgeable processors and attorneys who will get your deals closed and make you look good!  If you wish to set up an appointment to talk about your business and how we can assist just take a moment and fill out the form below!
Follow me on Twitter @dctitleguy and Subscribe to my Blog in the top right hand corner. 
Work With Wade
Interested in growing your real estate business with Pruitt Title? Please fill out the form below and I will contact you shortly. Thanks, Wade "DCTitleGuy"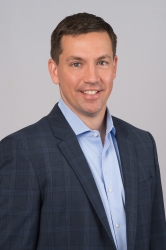 Latest posts by DCTitleWade1
(see all)