Let me guess…you are a Real Estate agent or Mortgage Lender in the Northern Virginia and you want to do more business? We all do right? What we really want are LEADS! We want people that reach out to us and say "hey I need to use your services…I got your marketing piece or found you online; can you help?" Yes you can!! But how do we get to this point? How do we change our traditional marketing into Real Estate Target Marketing? Let's back up…
Close your eyes and think to yourself…if you could do business with anyone or a certain group of people who would that be? You got it? Good…now let's talk about "target marketing" and how you can get in front of those people, or more importantly, they FIND you online through your WordPress website at the exact moment they need you. A few months ago I was in Chandler, Arizona at a Realtors office and this agent told me she sent out 14,000 postcards to a very large area…no specific target just a huge blast. I asked her what type of response she received? You guessed it…NONE! Not only was this very costly to do this but also a huge waste of time. This Realtor didn't have a targeted client such as: Homeowners underwater on their mortgage, 30-60 days late, homeowners in a certain subdivision with one mortgage, $300K origination or more, and bought between 2008-2011 that might be looking to sell their home then move up. The marketing piece was very generic with no "Call to Action" giving someone the reason to call her or more importantly go to her website to get more information.
Ever hear the adage "ask for everyone, you will get no one?" It is very true, instead of this make sure your targeted marketing pieces or website makes you "something to someone." Find out who your target client is and then design your marketing pieces or web content( blogs, videos, listings, email capture systems) around that target client and you will be found and get the phone to ring. These are the LEADS I was talking about in the 1st paragraph that we all want!
Do you need help with your Real Estate Marketing? I am a Sales Executive at Stewart Title and Escrow in Fairfax, Virginia and we can help you target market to your ideal client. We have the ability to pull very specific farming data for Real Estate Agents and Mortgage Lenders to save you time, money, get results, and most importantly LEADS of people that need your services right now!
I want to talk about working with Stewart Title and Escrow
If you are interested in setting up an appointment to talk about how you can be the strong player in your office and start target marketing please fill out the form below and hit the "Lets Meet Button" and I will be in contact with you to set up an appointment.
Work With Wade
Interested in growing your real estate business with Pruitt Title? Please fill out the form below and I will contact you shortly. Thanks, Wade "DCTitleGuy"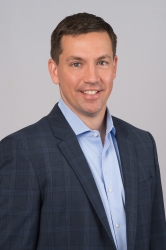 Latest posts by DCTitleWade1
(see all)