Ever hear the expression…"Failing fast is a lot better than failing slow?"  I think this applies to most businesses because the faster you fail, the faster you learn and overcome the obstacles that set you back.  Many of my Realtor clients here in the Northern Virginia/Washington DC area are now starting learn and understand the many benefits of using Video in Real Estate.  Having said that, many Real Estate agents are still fearful of getting in front of the camera and shooting videos. You could say that they have a fear of using Video, but of course we know you can overcome by just doing.  What they don't realize is that videos are NOT shot and filmed in 1 take.  Usually it takes many times to get everything just right, even if you are reading off a teleprompter.  This is how Real Estate video bloopers are born.
If First you don't Succeed…
If you go to my "home page" on my site you see a professional green screen video.  I have shot 3 of them over the last 1.5yrs as an "introduction video" to my site.  I can tell you that the video you see was not done in 1 take.  It took several takes and there were many times where I got upset because I screwed up.  I'm sure some swearing and deep breathes were involved.  When you mess up, you take a moment to recollect and start over.  Video editing is a powerful tool so just keep going.  As you can see, the final result came out good (I hope) and your audience doesn't know any difference.  Its like going to a movie and watching the funny outtakes that they show at the end.  Most people are visual learners so below are some funny Real Estate Video bloopers that I came across.  These were shot by Stephen Garner at HubMediaCompany.  I personally know Stephen so want to give him credit for his hard work.
Check them out!

As you can see Julianna, Amy, and Justin screwed up many times but in the end their videos came out great!  They also realize that venturing into a new sector of Real Estate marketing is essential to the growth of their already successful businesses.  I hope that you realize this as well as you look for more ways to beat your competition and win more business.  At the same time its fun to laugh at yourself.  Real Estate Video bloopers does exactly that and I've seen people get more "likes," comments, and mentions" on Social Media (which causes engagement) when posting these blooper reels of themselves.
Ready to Take the Next Step?
Yes, I know you think it is scary but I hope the videos I posted above will alleviate that concern.  Keep in mind the reasons you use video in Real Estate is because the consumer prefers video and it is the fastest way to convey a message to someone.  Video lasts forever it shortens your sales cycle.  Agents who regularly use and implement video into their business have an easier time winning listings and converting clients.  Do you want that in your Real Estate business?  I would…
Real Estate Video bloopers are always fun to watch but myself and Stewart Title does for our clients is no laughing matter.  We help our clients grow their business will types or Real Estate Marketing tools.  You want to learn to be a smarter, more savvy Real Estate agent?  All you have to do is take a moment and fill out the form below or call me at 480-203-6452/wvander@stewart.com and we can set up a time to meet.
Work With Wade
Interested in growing your real estate business with Pruitt Title? Please fill out the form below and I will contact you shortly. Thanks, Wade "DCTitleGuy"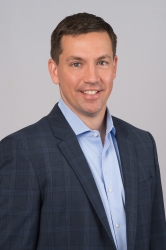 Latest posts by DCTitleWade1
(see all)