If you have followed my website and YouTube channel for any length of time, you know that I'm a HUGE fan of real estate video. Four years ago when I first started shooting videos for my target audience of Realtors and mortgage lenders, I didn't know what would come of it and IF it would really help my business. I can now say that it is one of the best things I have ever done to grow my Title business. Fast forward four years to now, and I preach this message over and over to my Realtor clients and prospects. "Real Estate Video will help your business and convey your message though the medium consumers prefer!" I then get hit over and over with a series of excuses and anxiety ridden reason why they are camera-shy. These are Realtors that agree with and understand the value of using real estate video, yet still come up with reasons not to move forward and implement.  My goal for my clients is to have them expand their business and brand to as many "qualified" people as possible. Video is the best way to make this happen. Let's talk about how Realtors can overcome the stage fright and anxiety of using video in their business.
Between Your Ears
Yes. The issue for most Realtors is the fear and anxiety starts between your ears. It is in your head! When I hear an agent say "they don't want to watch my videos" or "nobody wants to see me on camera," what I really hear is "I don't like ME on camera." I get it…doing something new where you are on video can seem a little intimidating, but keep in mind that your sphere, clients, and prospects WANT to see videos that portray your vast real estate knowledge. They are already watching videos on social media and YouTube, wouldn't it make sense for them to watch videos about you and your business? Video is also a great retention tool, especially if your sphere, clients, and prospects Subscribe to your YouTube channel or watch your videos on Facebook, Instagram and Snapchat!  If your face, voice, and value messages are consistently in front of your audience…you will gain business.
Have Clear and Consistent VALUE Messages
You know real estate right? Your clients ask you questions about everything real estate? Create a top 15-20 real estate video topics list that your audience would like know about regarding the market, listings, how you conduct business, why work with you etc. Make sure that you videos portray a clear and consistent value message. If they aren't people won't watch your videos and will click away. Your job is to portray your vast knowledge and have your audience wanting more. Ask yourself, what is the shelf life of a Realtor postcard send direct mail? 5 seconds? What is the shelf life of a video on YouTube or ranked on Google? FOREVER. Think about that…a video you create today could get you business a year from now, 5yrs from now or later! It is the best 24/7 selling feature you will have for your real estate business. That thought alone should hopefully help remove the camera stage fright.
Treat the Camera as your Audience
When I shoot videos, 99% of the time I'm in a room by myself talking to a camera. I look at the camera NOT as an animate object, but instead I vision my target audience through the lens listening to what I have to say. With that said, if I screw up the video (and I do…you will too) I delete the video and start again. I create talking points for my videos and make sure I hit each one, then wrap them up with "calls to action" for my target audience to subscribe to my channel, website, fill out forms, and add me to social networks. Keep in mind you are talking to a camera and it is ok to mess up. Every movie you have seen wasn't shot in 1 take.
Make Sure You Do These Important Items!
Now that you are in front of the camera ready to go, make sure you do these important items.
Speak clearly with enthusiasm–Make sure you personality shines through!
Have a clear and valuable message! That's what keeps your audience on the video!
Use an external microphone if you are outside or far away from the camera–If you sound like you are in a tunnel or people can't understand you…they are gone.
Create calls to action. Get your audience to do something else.
HAVE FUN! Very important. Have fun with video! It is your marketing friend.
Watch the video!
Need Help with Real Estate Video?
At Stewart Title we help our clients with all facets of their real estate business. Real Estate video is one of them, but so is WordPress, SEO, Social Media, and outbound marketing strategies. If you are a Realtor and want a new Title Company relationship and help growing your business, take a moment and fill out the form below!
Take a moment and Subscribe to my Blog and YouTube channel in the top right hand corner!
Work With Wade
Interested in growing your real estate business with Pruitt Title? Please fill out the form below and I will contact you shortly. Thanks, Wade "DCTitleGuy"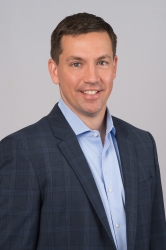 Latest posts by DCTitleWade1
(see all)