When I am talking to a Realtor or teaching a class in the Northern VA/Washington DC area I always have that agent that wants to know a shortcut or a fast way that they can double their Real Estate Website traffic.  As if there is a magic solution that can just get thousands of people to them.  Well…there isn't a "magic solution" but there IS a solution.  There are several ways to gain traffic or page clicks that will increase your website ranking.  The fastest and sure way to increase your Real Estate website traffic is to have your headshot show up next to your search results.  You know what this is right?  If you type into Google… "Google Loves WordPress" or something similar I appear #2 in the search results.  Notice below that even though I'm not #1 I'm the only search result to have a a head shot next to it.  Do you think that someone would be more likely to click on me since they can see who I am?  I do…here is why it is important to set this up and HOW to do it.
Google + Authorship is your Friend
If you have a WordPress Website for your Real Estate business (and I hope you do) download this plugin: Google+ Author Information in Search Results. This plugin will allow you to take your Google + headshot and have it show up in any and all search results for your blogs and online content.  It will appear just as my photo does next to my blog about why Google Loves WordPress. When you download the plugin you then have to go into your "Settings" on your WordPress site and configure the plugin and attach your Google + account.  Here is a good Video of HOW to do this courtesy of WordPress Guides.
As you can see this is not too hard to do.  It took me a few times to watch the video to get it right so don't worry if it takes you a few times either.  Your headshot will NOT show up instantly in your blog search results…it might take a week or so to happen.  When it finally does, going forward your Google+ headshot will be what is featured next to anything you post.  Pretty cool huh?  How many Real Estate agents are doing or have done this?  I can't name many…so go out and do it!  It will only increase the likelihood of a consumer (your ideal client) clicking on your post vs any other.  If you saw several Google search results and only1 had a headshot on it…which one would you click?
Need Help with WordPress and your Real Estate Marketing?
Want more Real Estate website traffic?  I can help!  Think about your current Title Company and are they helping you grow?  If not, and you want Leads, Trainings, Video, WordPress help, and more just take a moment and fill out the form below and I will meet with you 1 on 1 at no cost to assist. 
Follow me on Twitter @dctitleguy and Subscribe to my Blog and YouTube Channel! 
Work With Wade
Interested in growing your real estate business with Pruitt Title? Please fill out the form below and I will contact you shortly. Thanks, Wade "DCTitleGuy"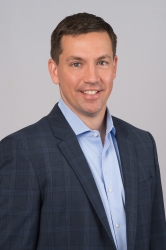 Latest posts by DCTitleWade1
(see all)