As I teach classes in Northern Virginia to Realtors who either have a website/blog or are interested in getting one, the same questions arise.  "How do I get more people to see my website/content?" "How do I keep people on my website longer?"  Both are valid questions because the more eyes there are to you, the greater chance of a prospect reaching out to do business or subscribing to your content.  If someone "finds" or lands on your website, the end goal is to keep them there as long as possible.  The longer they stay and see what you have to offer, the more interested they usually become.  Being interested leads to conversion.  When it comes to Realtor content marketing, what's one of the best ways to make this happen?  It's called "interlinking."  Linking older or related content to new content within your own website. Here's what it's about and how it helps with a Realtor content marketing strategy.
How Interlinking Works
Interlinking works by taking your new content and linking to other "relevant" content.  For example, on my website under the Blog tab, there are 10 blogs showing per page.  I have over 150 total.  Many people don't or won't click back 15 pages to look at everything I have ever created.  A way for people to see and discover my older work is to link it to current content.  This blog post is about how Realtors can keep consumers on their website longer.  Some related articles to that can be found HERE and HERE. As you can see I just interlinked 2 other relevant blog posts that I wrote to this one.  Essentially I'm saying.."hey, when you get done reading this post, click on those 2 other ones and read those as well…keeping you on my website longer." You don't have to use the words HERE to get someone to click, you can also use a relevant word or phrase to link.  Many times when consumers are on your website using video is a powerful tool. You can embed the video into your blog or interlink it to your website.
Watch the Video on Interlinking for a Realtor Content Marketing Strategy! 

Long Term SEO Benefits
The benefits to your Realtor content marketing strategy is huge.  Google gives greater rank to your site and content partially by the amount of "page clicks" you have and the longer someone is on your website. Having an interlinking strategy helps to achieve both of these things. If you are tracking your website analytics  they will tell you how many people are visiting your website and the amount of page clicks you have per visit/total.  When you start using the interlinking strategy with your online content, you should see an increase in both of those numbers, and ultimately a higher spot on Google for your search terms.
Need Help with your Realtor Content Marketing Strategy?
At Stewart Title, we separate ourselves a part from our competition by HELPING YOU with all of the other things our competitors don't.  As we begin the second half of 2015, now is the time to think about who you give your business to and what they are doing to help you in return.  If you are a Real Estate agent or Mortgage Lender and need help building business, getting found on the internet, and gaining that competitive advantage over your peers, then fill out the form below and tell me how I can assist.  You can also email me at wvander@stewart.com
Subscribe to my Blog and YouTube Channel in the top right hand corner!  I post consistent content that helps Realtors, Lenders, and Title Professionals.
Work With Wade
Interested in growing your real estate business with Pruitt Title? Please fill out the form below and I will contact you shortly. Thanks, Wade "DCTitleGuy"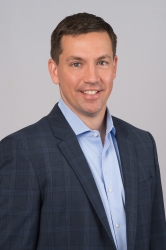 Latest posts by DCTitleWade1
(see all)