Every week I get business cards from Realtors. We meet in a class I teach, or at an event. Either way, they are handing out business cards not only to me, but many other people. I realize that a business card doesn't 100% reflect a person's value or level of business that they conduct, but it does provide the person receiving the card an insight and upfront perception.  Realtors are in the business of helping people buy and sell real estate, yet they usually leave 50% of their business card empty, or less than desired. I'm still curious as to why that is, but there are many things Realtors can do with their business card that can leave a far more lasting impression, AND get that person receiving the card to want to do business with them. Let's discuss why Realtors lose credibility with and what better things are done with the business card.
1. Leaving the Back Blank or Just a Design
Really? Nothing says–"I'm inexperienced" or "I have nothing more to say" than leaving the back of your business card blank or just a design on the back. That's a lot of real estate to leave blank when it could be used to add social networks, link to your website or YouTube channel. Perhaps you add a direct link to a landing page to receive a FREE home valuation? You get the point. There are a lot of important items that can be added to the back of a business card to send the person receiving it "somewhere else" to learn more about what value you have.
As a Title Sales rep, when I receive a card from a Realtor that is blank on the back, I assume they are either "new to the business" or not producing. Yes, I realize these "assumptions can be unfounded, but most of the time they are not.
2. Having a Flimsy or Poor Quality Business Card
I fully understand when new to the business, the initial business cards can be poor quality and flimsy. Once you get up and running, invest some money into a quality business card. Even though a business card seems to mean very little in the overall scheme of your business, it is the first impression and poorly made cards help Realtors lose credibility. When I started at Stewart Title, I invested my money into a higher quality card that I was able to add my own design, links to my website and social media so that I could stand out in a crowd of Title Company competitors.
3. How to Gain Credibility
Invest in yourself, your business. A business card is just the beginning of meeting someone but it also a reflection of who you are as a professional. Have your card on good card stock, and highlight the important parts you want people to see. Your email address, phone number, website, social media links, YouTube channel, etc. The name of your brokerage doesn't necessarily need to be plastered everywhere. You are selling YOU, not them. Handing someone a business card is essentially telling them…"Hey, check me out and go HERE and HERE to learn more about me."  If your current business card is vanilla, won't excite the prospect you are handling it too, take the time to invest in a NEW updated card so you don't lose credibility right from the start.
Looking for a new Title Company Partner?
At Stewart Title in Northern Virginia/Washington DC, we go above and beyond to help our clients market themselves and their properties. We want you as successful as possible! If your current Title Company isn't reaching out to help your business needs, take a moment and fill out the form below and let's chat!
Work With Wade
Interested in growing your real estate business with Pruitt Title? Please fill out the form below and I will contact you shortly. Thanks, Wade "DCTitleGuy"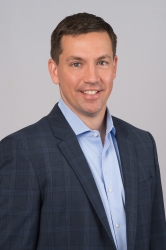 Latest posts by DCTitleWade1
(see all)