In today's market we have seen a shift with rising interest rates. This rise has occurred over the last 30 days or so due to the Federal Govt deciding to "taper" off the bond buying program that has caused rates to remain below 4% for much of the last 12 months.  The rising interest rates have had little impact on home buyers in the Northern Virginia/Washington DC market as the lack of inventory is causing people to still purchase homes as fast as they can find their way onto the market.  Many potential home buyers are still wondering how this will affect their buying power going forward? This is a great question! Here are why it is still a great time to purchase a home with rising interest rates!
Impacts of Rising Interest Rates
If you, as a potential homebuyer sit on the sidelines you maybe costing yourself homebuying power down the road.  Over the last 6 months we have seen home values in the DC area continue to rise upwards with no sign of slowing down.  With the Feds easing off the bond buying program it doesn't look like rates will find their way back down to 3.25% anytime soon.  Acceptance is the key here.  Accept that the time of insane rates are coming to a close.  Remember, it's always better to buy a home as the prices are still going up vs waiting till they are at the top…buy low sell high right?  The good news is that home prices should continue to rise so getting in now is still a very good thing.
Are You Looking to Buy a Home?
Looking to purchase a home and still have questions?  No problem!  I work with some of the best Real Estate agents in the Northern Virginia/DC area.  Please fill out the form and tell me how I can best help and I will refer you to a Real Estate agent immediately. 
If you are a Real Estate agent and need help with your website, blogging, video, or just getting found online (you found me) I can help!  I am the Director of Sales/Marketing for Stewart Title and I can help your Real Estate Marketing and grow your business.  Fill out the form below and Subscribe to my Blog by adding your email address to the top right box and this and other content will find its way into your inbox.
Work With Wade
Interested in growing your real estate business with Pruitt Title? Please fill out the form below and I will contact you shortly. Thanks, Wade "DCTitleGuy"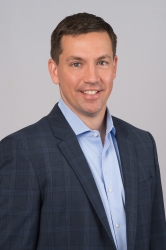 Latest posts by DCTitleWade1
(see all)