I was at a real estate event this past week and I had a conversation with a top producing agent.  She told me she recently went on a listing appointment and the sellers had interviewed 4 agents.  She was the last one in the door.  She went on and explained that the sellers wanted her to lower her commission from 3% to 2.5% or even 2%. The previous 3 agents that presented before her ALL agreed to lower their commission.  I asked her if this is happening more and more…sellers asking Realtors to lower their commission? She said that "Yes" she had seen it more and more over the last couple years.  Why are sellers asking Realtors to lower their commission?  I believe there are many factors in play.  Let's talk about those factors and how a real estate agent can best educate, and add value to sellers to earn that 3%.
Discount Brokerages Market on Television and other Mass Media Outlets
I'm sure you have seen the commercials.  Where the sellers are so happy with their Realtor who worked for 1% and paid based on the customer satisfaction of the seller. I know you are rolling your eyes right now but…ALERT! People believe what they see on TV!  Also, something on TV that is broadcast to a very large audience holds weight. Does it mean that it's true? Of course not. It is similar to people watching Fox News or MSNBC for 5 minutes then allowing that to shape their political views. As these "discount brokerages" continue to have mass marketing appeal, hit large audiences, and combined with new technology, it will put the idea in seller's heads that they shouldn't be paying full commissions to Realtors.  It also plants the seed that asking for a discount or credit before signing a listing agreement is something sellers should do.
Fight the Commodity Stereotype
There are many real estate agents in the US.  Many have very high value propositions with their business; other agents run their businesses other ways.  One way is to promote that they will simply…do it for less.  They intentionally promote that they will cut their commission or credit back buyers on every listing. Of course, there is nothing wrong with giving credits when needed, but running your entire business model that way can be hurtful to other agents working for 3%.  What this does is cause the consumer to re-instill their thoughts that the real estate profession is a commodity business.  All agents are the same…they do the same things…why would I pay full commission?  This horrible stereotype is something that Realtors will be facing more in the future and will have to find ways to overcome.  When a seller asks you…"what makes you different from other Realtors?" You better have an array of answers to throw at them.
Main Reason Sellers are Asking Realtors to Lower their Commission…
Sellers are expecting more from you…a lot more. In today's world where everyone is on social media, watching YouTube videos, and searching the internet for everything, sellers are expecting a lot from their real estate agent if they are going to pay 3% of $300K, $500K, or even $1Million.  These sellers want to keep as much of their money as possible.  Having a great knowledge and understanding of how to negotiate the purchase contract and get the best deal for your client is (to me) the #1 thing that is important when hiring an agent.  But in today's world sellers also want marketing.  Good marketing.  The days of telling sellers that your property marketing plan is:
Send out Just Listed cards (goes in trash–expensive)
Do an Open House (some agents don't do this)
Put property on MLS (that's your job anyway)
Property is syndicated on several websites
Market the property through a listing exchange in your office
These days are coming to an end…sellers want more.  You can fight lowering your commission by having a massive marketing value proposition such as:
30+ high-resolution photos–taken by professional photographer:
Professional Video of the property. Video is on your YouTube Channel which has 100-200-500+ Subscribers. (Be in the video!) You have a subscribed audience. Adds value to you.
Property is on your OWN website which gets 1000-2000-10,000+ hits a month. Also, Google the address and your site is #1 vs Zillow or Trulia.
Property is on your company's website and syndicated
Promoted on your Facebook, Instagram, LinkedIn, and SnapChat accounts.  You have a following on each, so your reach hits thousands.
Home is priced accuratley from the start!
Send out direct mail postcards
Add to local MLS
Promote within your own brokerage
Do open houses/broker opens
Example Property Video: 
Check out the YouTube Channel for more property videos HERE.
Based on this video and above marketing plan…you think sellers would ask Realtors to lower their commission?  The likely hood is very low, because the overall value you are presenting is so high.
Build up your Arsenal!
Sellers are asking Realtors to lower their commission because discount brokerages are mass marketing on TV and other media outlets. Also, the "old way" of marketing homes is not going to cut it moving forward. Sellers are starting to expect more if they are going to spend 3% of their sales price to pay a Realtor to list their home.  Raising your game and adding new tools and strategies to gain eyes to the property is a must.
At Stewart Title we help our clients do just that!  Earning FULL commission for your hard work is a must.  Our goal is to help our clients learn new and advanced marketing strategies to beat their competition. We are the only Title Company in the Northern Virginia/Washington DC area doing this…hence making us standout with our competition.  Need help growing your business and adding tools to your arsenal?  Fill out the form below and tell me what you need!
Take a moment and Subscribe to my YouTube Channel and Blog in the top right hand corner! 
Work With Wade
Interested in growing your real estate business with Pruitt Title? Please fill out the form below and I will contact you shortly. Thanks, Wade "DCTitleGuy"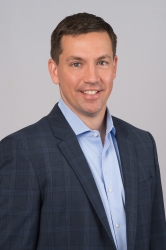 Latest posts by DCTitleWade1
(see all)