SEO for Realtor websites in 2020. What's changed? What's stayed the same? First…let's back up. SEO is Search Engine Optimization. Essentially it's the way Google, Yahoo, Bing, and YouTube rank or selects the most relevant content when someone types in phrases or questions on their platforms. Theses "search engines" want to give their users the best experience possible, so creating the right content is important. The issue I see is most Realtors have websites, but few know how to use them correctly. The other issue is the Realtor's website is given to them by their brokerage. Those two things in combination say–"My online presence through search engines is going to be very minimal." Let's change that by walking Realtors through the main functions of SEO that will help them get noticed on that infamous "first-page" where they conduct business.
1. Own your Website
Very important to use a website that is yours. You own and control it. Stop using the company given site or the cheap monthly fee sites. Get on a platform like WordPress or Drupal and hire a credible website company to build a functional website you will use. These are great website platforms–and a little secret…the search engines like them too! This is your starting point. Going forward without this first step will make ranking in Google searches hard.
2. Creating Great Content-
Google appreciates your writing skills as bad grammar will knock you down the search results page, but being a fantastic writer only plays a small part in your ranking. Other factors are:
Search Intent and Content Type-What is the user's intent when searching online? Content-type is categorized such as Blog Posts, Category Pages, and Landing Pages.
Content Format for Blogs- This would range from "How to's," Tutorials, List Posts (top thing to know, etc) and opinion articles.
Content Angle- It's the hook "why" someone should click on your blog or page. Think–having a great blog or page title. Great titles get clicked on. Page clicks and time stayed on a web page are factors in SEO rank.
3. Covering the Topic in Full
Writing three blogs a year about three different topics isn't going to do much for you. Think about three or four topics you want to talk about and write several blogs about that topic. First time home buyers, downsizing sellers, city condo living, selling your luxury home, xyz subdivision, etc. There are always topics and many sub-topics to write about. Notice I have "categories" on both my website (far right) and YouTube channel? I do this, so someone can search my site for just certain topics, or I can send them one link that goes to many different website blog topics.
4. Link Building
Link building has been and still is an essential way to increase your search engine page rank. Not to go too far into the weeds, link building is gaining links to your website from other websites. The goal is to get more authoritative websites tell their audience to visit your site. In turn, you gain website traffic. For example, I have written several articles for Inman.com. I do this so Inman "back-links" the articles to this site. Inman has over a million readers a month, so to have them link to me increases the SEO scores on this site.
The other part of having a linking strategy is to link your content and website to other highly visible websites. These can be YouTube (Google owns it) and your social media accounts. Notice the video below? It takes you to YouTube where I have other videos, but each video is also linked back to my website. This increases traffic on both sites as people are jumping back and forth.
5. Indexation
Indexation is a big part of any website, but the main tips are to make sure your site is being indexed by the search engines. You can go to Google Search Console and check which pages on your site are being indexed. If they aren't being indexed, it could be because your website developer set your site on "noindex" when building your site, then forgot to switch it back once it went live. The other way to verify your site is being indexed is to go to Google and type in site: yourdomain.com. This will show you what pages are being indexed on your site. If nothing comes up–contact your website provider.
SEO for Realtor Websites-Review
As you can see there have been a few changes, but mostly things have stayed the same when it comes to SEO for Realtor websites in 2020. Creating engaging content is a must, along with expanding on topics, having a link building strategy, and of course, making sure your site is being properly indexed by the search engines. I realize this topic isn't super sexy, but keep in mind a search engine is where almost everyone goes to find information about real estate where you work. Being relevant and "discovered" by your ideal client is more important than ever.
Partner with Stewart Title!
I'm going to go out on a limb and guess you have never read an article like this from a Title person. With this said, that is a big reason to partner with us. Not only do we close your transactions, but we can help gain a ton of online traction that leads to business. Please fill out the form below or email me at wvander@stewart.com and let's chat!
Subscribe to my blog and YouTube channel in the top right hand corner!
Work With Wade
Interested in growing your real estate business with Pruitt Title? Please fill out the form below and I will contact you shortly. Thanks, Wade "DCTitleGuy"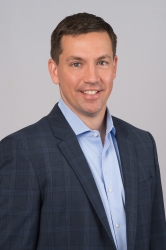 Latest posts by DCTitleWade1
(see all)