As the Director of Sales/Marketing for Stewart Title in Northern Virginia/Washington DC, I meet with agents everyday and teach classes regarding Real Estate marketing for not only the future of their business…but the present.  One of the topics that comes up in meetings with Realtors is their blog.  Blogs used to not be a popular thing in the past but now it is a great way for a Realtor/Lender to convey message(s) to their target audience that brings them not only Value but Social Proof.  As I meet with Realtors they tell me that they either (A) Want a blog…Should I get one? (B)Don't know where to start or  "where" to put their blog (C) Have a Blog but don't know how it helps you.  Lets answer these questions in order:
(A) Should I Get a Blog? Why?
Just like Real Estate websites, Realtors are Told they are to have a blog.  So should you have a blog?  In my opinion Yes.  That is…if your marketing strategy is to have consumers learn more about your value, message, and how you can help them BEFORE they meet you.  Consumers want answers to questions, and a blog will do that.  Need to know the steps to a short sale or buying your first home?  Read my blog that tells you what you need to know.  It is also valuable if you are looking to get "Found Online" by people looking for your Real Estate services.  Adding content to your website only helps you get Found in search engines like Google.  Tagging your blog with "keywords" that people would look for in a search engine also in important.  Example: When writing about short sales in Fairfax, VA your keywords could be: Short Sale vs Foreclosure, Short Sales Fairfax, How to Short Sale, What is a short sale, deficiency judgement in Virginia…etc.  The important thing to remember is that the keywords must be INSIDE your blog.  If you want or have an "Online Content Marketing Strategy" then a blog is a must.
(B) Where Do I Start…Where Does it Belong?
Great questions!  Ideally your Real Estate blog belongs on your website…that you OWN.  Not your company given website.  Your blog should be a "Tab" at the top of your website page. Make it easy to see so consumers can find it.  This will allow your website to have the content added immediately, and it allows you to blog whenever you want.  A self hosted WordPress Site is what I highly suggest.  It is made for blogging and supports video really well.  If you don't have your own website and just a company site that was provided for you…there are other ways to get a blog. 
You can go to www.activerain.com and sign up for a blog.  There are positives and negatives to AR but if you starting out this is a good way to go.  Here are just a few positives and negatives:
Positives:
Cut your teeth – AR is a great place to learn the principles and techniques of blogging
Increased SEO – AR has Google Juice. With over 250,000 members, all writing posts,  with in and outbound links and FRESH content, you better believe Google loves Active Rain! You can rank on the 1st page of Google with AR (something that may take years to do with your own site)
Advice – Got a problem you can't talk to anyone else about? Ask AR. Whether it's a problem client or a Sales question, ask the AR community, you are guaranteed an answer.
Negatives:
You don't own it. If AR changes their terms of service or pricing you are stuck. Because you don't own it you are essentially leasing a space on the net. It is a "pay to play model"
Neighbors-Yes, AR has Google Juice, but anyone you attract to your AR blog could easily be on your neighbors blog in a click of a mouse.
Cost – AR carries a monthly fee, I recently heard Rain Maker accounts are now $89 per month.
(C) Have a Blog…So? How Does it Help Me?
I get this question quite a bit.  If used the "right way" a blog can help you tremendously.  First, you need to look past a few things.  Put in your head that blogging is something you hopefully can do at least once a week.  It doesn't have to be long like my mine, but informational and engaging and about WHO and WHAT your ideal client (person you are trying to get business from) would look for in an online search. Remember, your blog is in conjunction with an Online Content Marketing Strategy.  It is a "replacement behavior" for all those other marketing techniques you have used that didn't work and consumers didn't respond to.  A blog will "shorten your sales cycle" if you can drive traffic to it.  It allows you to convey a message and your value/knowledge on various Real Estate related topics. 
Takeaway
It's no secret that over 90% of consumers go the Internet first when they start their home buying search.  A blog is a great way to get found online and convey a message to your target client.  The key is to cut your teeth, set one up, and start writing.  Whether it be on your own website or someplace like Active Rain.  If you need help setting up a blog, or content ideas, I can assist.  If your current Title Company is NOT helping you grow you business…please fill out the form below and I will be in contact shortly! 
Work With Wade
Interested in growing your real estate business with Pruitt Title? Please fill out the form below and I will contact you shortly. Thanks, Wade "DCTitleGuy"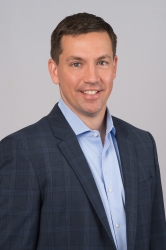 Latest posts by DCTitleWade1
(see all)