If you haven't noticed, the real estate market around the country is shifting. With interest rates rising, and inflation at an all-time high, the easiness of business that was 2020 and 2021 is sifting away. Over those last two years, business came in like a flood that could barely be contained. Title Companies soared with record profits and everyone rode the wave. There have always been real estate "brokerages" that have engaged in a Title Company joint venture, but something really drastic is taking place now that the rush of business has slowed down. Title Companies are signing joint ventures not with real estate brokerages, but with individual teams. Is this a good idea? Is this a profitable business model? Let's break it down.
Why is this happening?
As I have stated in previous blog posts, there are a couple of different Title Company business models that we typically see with companies. One is the organic route, where a Title Company has salespeople who add real value to Realtors and lenders, building organic relationships, and the other is the joint venture. This is where the easiest path to business is to sign a business agreement ensuring business comes but at a cost.
Now that the refinance boom is over, and housing inventory is very low, this means fewer transactions for everyone. Many Title Companies are running at 50% or less volume than they were 12 months ago. Not good for profits. So, what is the fastest route to business and revenue? YES! Signing joint ventures with real estate teams.
Short Game vs Long Game
The path to creating real value for clients, and helping them with their business needs can take time, and to be honest, most Title Companies either don't have these salespeople or the ones they have are still in the development phase of their careers. The immediate pathway to revenue is to essentially "buy the business."
Is this a Profitable Business Model?
On paper, per the proformas, the answer seems to be yes. Of course, proformas are just paper, but in reality…I think the jury is still out. The issue is the market is ever-changing and the proformas are written up with the performance of the last 60-90 days of a market in mind, not what could happen down the line. The other issue, the real estate teams see it as straight cash for their businesses courtesy of the Title Company. That money has to come from somewhere and with companies already down in profits but with similar expenses, the numbers don't always add up. Let's dig into this and go over the positives and the negatives:
Positives of signing the Title Company joint venture
An easy path to business and revenue for the Title Company.
Money for the real estate team to fund the cost of their team and marketing expenses
If multiple teams are involved working together to create a super joint venture, the payout is even larger.
Direct interest in directing every deal to the same Title Company
Negatives of signing the Title Company joint venture
You are now tied "legally" in a business venture with a Title Company. Share in on the profits but now your business is at a risk for losses. What if there is a wire fraud claim on one of your transactions?
Damage to your previous Title Company relationship who has been loyal to help you for years.
Lose any marketing support or any other perks from that previous relationship.
It's not an overall "scalable" business model.
It could cost some employees at the Title Company their jobs. (getting rid of non-essential employees)
Your Title Company relationship is strictly transactional.
Explaining the Negatives
A "joint venture" means exactly that. As a real estate team, you are now "ventured jointly" with the Title Company. You have a legal vested interest in a business that "insures risk" for a living. The upside is money, but the downside is helping to pay potential Title claims on your transactions.
If you are a high-powered real estate team, you probably are tight with the escrow officer and title rep that has taken great care of you for years. The title rep perhaps helped you with farming data or sponsoring your events on weekends or nights. Now you leave to sign a joint venture somewhere else? The damage is done at that point and going back when and if the joint venture falls apart will be tough.
All about the $$$
In the end, the benefit for the real estate team is money. Money that is used to pay expenses and go towards marketing, but is it something you can scale? If your previous Title partner can do the types of things I can do for your business, the answer is probably not. The other issue is your entire relationship with the Title Company and vice versa is transactional. Deals for money. Personally, I would never want that to be the relationship I have with my clients.
The Last Issue
The last issue involves math. Many of the joint venture models I have seen show a 60/40% split between the Title company and these real estate teams. With refinancing business down to almost nothing, where it previously made up potentially 35%-40% of a Title company's business AND many of these settlement agents remitting 10% (or more) of the title insurance fees to their underwriter…something doesn't add up. Title companies typically aren't profitable on only 50% of the money as their expenses remain the same or potentially increase (to accommodate the extra business) with staffing increases.
The choice is Yours…
There are some benefits to the Title Company joint venture, but also many negatives. Essentially, it's short-term money until the market dictates it's not a sustainable entity for the Title Company. The real estate team also loses the value-added benefits and relationship from their previous Title company and replaces it with risk as they inherit liability through their joint venture. Dollars for deals in a transactional relationship, or value through service and marketing help through a long-term relationship. Your choice.
Stewart Title is here to Help You!
Need help scaling your real estate business? Let's set up a meeting to chat! Fill out the form below or email me at wvander@stewart.com
Work With Wade
Interested in growing your real estate business with Pruitt Title? Please fill out the form below and I will contact you shortly. Thanks, Wade "DCTitleGuy"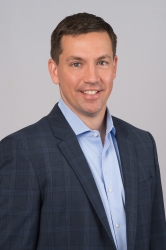 Latest posts by DCTitleWade1
(see all)