When I moved to the Northern Virginia/Washington DC area in June 2012 I started a new Title Company venture with Stewart Title and Escrow located in Fairfax, VA.  I soon learned that I was working at a great company with really nice people who had great knowledge of the Title Insurance business.  Two years later and having closed hundreds of transactions and working with a lot of new Realtors and Lenders, Stewart Title and Escrow has made the decision to expand!  We are proud to announce that we are opening a new office at the One Loudoun area out in Ashburn, VA on Monday August 4th.
Growing Loudoun County
If you are from the Northern Virginia area it's no secret that Loudoun County is where things are expanding and growing.  It was recently named the #1 County in the United States to live.  Now that is saying a lot!  The new "Silver Line Metro" is also in the area and with a metro usually brings a lot of home building and commercial expansion.  Stewart Title and Escrow is excited to have an office in the area to continue our job of helping our Realtor and Lender partners grow their business, then close their transactions in a timely manner.
Why Stewart Title and Escrow?
I get this question all the time…and of course I'm always ready to fire back several answers.  Here are just a few:
National Title Insurance Company and Underwriter
2014 Forbes List as a Top 50 Most Trustworthy Companies
Applications that allow our clients 24/7 access to their files. (Download "Stewart Title My Files" from app store)
In house Title Examiners and Title Underwriters
Real Estate Marketing Services for our Clients
Farming, Renter, and Short Sale Leads for our Clients
WordPress, Blogging, Video Training (Get Found Online)-We teach you!
Attorneys at Closing and Remote Settlements
Of the above list you can say that only 1 of them is offered by ANY of our competitors…#8.  The rest of the list… NONE of our competitors say they have accomplished or offer.  I think that says quite a bit when choosing a Title Company partner in your Real Estate business.
Why You Should Come to Stewart Title and Escrow in Ashburn Virginia
Come See us at One Loudoun in Ashburn! 
If you are a Realtor or Lender and you live, work, or have business in the Loudoun County area, we would like to build a relationship and help you become a more savvy and productive Realtor/Lender.  That is what separates us from our competition….WE HELP OUR CLIENTS GROW THEIR BUSINESS!  If your current Title Company doesn't do this…consider working with us.  We will help you.  If you need help with you Real Estate business or want to set up an appointment you can fill out the form below or call me at 480-203-6452 or wvander@stewart.com
Here is the new office information for Stewart Title and Escrow out in One Loudoun:
Ryan Twiss – Attorney
44715 Brimfield Dr. Suite 210
Phone: 571-465-2780
Work With Wade
Interested in growing your real estate business with Pruitt Title? Please fill out the form below and I will contact you shortly. Thanks, Wade "DCTitleGuy"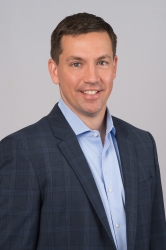 Latest posts by DCTitleWade1
(see all)