Normally I don't talk a lot on this website about Title Insurance or even Stewart Title…but today I am.  A couple of days ago Stewart Title was named to the Forbes List of Top 50 Most Trustworthy Companies in 2014.  This is a HUGE honor as a National Title Insurance Company, but even bigger because we were the ONLY Title Company on the list!  I think that is important because as a Real Estate agent or Mortgage Lender you have a lot of options as to whom you choose to do business.  In many instances Real Estate agents don't realize that the company they do business with doesn't actually underwrite or issue a Title Policy…some other company does.  Stewart Title, as an underwriter and insurance company does both.  So here are more reasons you should consider putting us into your next contract.
National Title Insurance Underwriter-This means Stewart Title is the company that insures your Title Policy.  You have a Title issue down the road and need to file a claim?  You file it with us.
Forbes List of Top 50 Most Trustworthy Companies for 2014- As stated above, Stewart Title was the only company to make the list.
International Company-You know how Keller Williams and Re/Max are International Companies?  So is Stewart Title.  We have offices abroad and issue Title Insurance there as well.  Do you know of another local Settlement Company that does this?
Large Commercial Deals-We do some of the largest Commercial Real Estate projects in the Country.  Most local Settlement Companies will only close deals up to $5Million.  We do deals over $500Million.
Real Estate Marketing Support- You can see that from the "How I Can Help You" button on my website.  We have you covered from A-Z.  We can't close deals unless you have them to send.
For the full list of the Forbes Most Trustworthy Companies click HERE.
Looking for a Good Title Company Partner?
If you are looking to partner with a Title Company that fits the 5 reasons above then you have come to the right place.  At Stewart Title we have you covered from A-Z.  We also help you with all facets of your Real Estate Marketing.  Check out the other tabs on this website then take a moment and fill out the form below and tell me how I can grow your business!
Follow me on Twitter @dctitleguy and Subscribe to my Blog in the top right hand corner!
Work With Wade
Interested in growing your real estate business with Pruitt Title? Please fill out the form below and I will contact you shortly. Thanks, Wade "DCTitleGuy"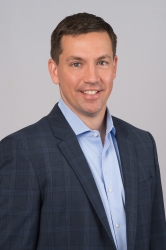 Latest posts by DCTitleWade1
(see all)