For quite a while, there have been rumblings in our industry about eClosings.  If you are unaware about eClosings, they allow us to conduct a settlement with a buyer/borrower electronically over a computer. Essentially we are doing a "face-time" with the buyer and they sign their closing documents similar to DocuSign. The documents are "e-notarized" and "e-recorded." If you think this is too outside the box, keep in mind, this technology has been used for years for many things we do in our normal lives. I can pay my mortgage on my phone through an app, or I can order Domino's Pizza and know online exactly when it goes into the oven. Why not closing on a home? The eClosing process is very easy and Stewart Title has partnered with Pavaso to make things even easier for our clients. Here is a press release that just came out:
Press Release–Pavaso
On Wednesday, February 21, Stewart Title's eClosing partner, Pavaso issued a press release highlighting our partnership and strengthening efforts to deliver the best eClosing experience for our customers.
Pavaso is known for their innovative technology and leading eClosing software. By partnering with them, Stewart Title continues our commitment to the enhancement and digital transformation of the closing process. This process ultimately creates an efficient and low-cost experience for mortgage lenders and offers consumers more freedom, convenience, and transparency during what has traditionally been one of the most paper intensive stages of the mortgage transaction.
"By partnering with Pavaso, we continues our commitment to the enhancement and digital transformation of the closing process for consumers, while bringing efficiency and cost savings to mortgage lenders," Scott Gillen, CMB, SVP, Industry Relations, said. Gillen added that we are accelerating our national program to inform and educate real estate and mortgage industry professionals on the benefits of eClosings, which are increasingly being offered by the nationwide network of Stewart Trusted Providers.
Pavaso's technology empowers us to deliver the speed and ease of a modern transaction – without neglecting the human touch. As today's consumers increasingly demand the simplicity and convenience of an online transaction, we are bridging the gap between the archaic paper mortgage process and the digital world. Pavaso's technology is both flexible and "future-proof," enabling users to conduct digital transactions ranging from hybrid closings to complete eNotes.
Stewart has always been forward-thinking when it comes to technology and today's consumers expect a fast and convenient closing experience. That's why we've partnered with Pavaso and will continue to inform and educate all our associates and partners on the benefits of eClosing.
What the Future Holds
eClosings are not available in every state and only some lenders are on board with the process as of now. With that said, very soon this type of real estate closing will be more widely recognized. Nothing will ever take the place of in-person settlements, and eClosings are not here to replace that. They are here to make things easier for borrowers out-of-state or country unable to attend closings. The old way was to send the closing documents via UPS and put yellow stickers where the borrowers' sign and get the documents notarized. Many times document would come back missing initials or signatures. Let's move forward with a more streamlined process.
The eClosing process will take some time for everyone to get used to, but we feel in a very short time, we will be asked to conduct these types of closings. If you have questions about the eClosing process, how it works, or maybe you need one done, please let me know!
Stewart Title is Keeps Innovating!
When choosing a Title Company partner, it is important to not only work with professionals that can help your business, but also a company that is in front of the curve when it comes to our industry. Stewart Title continues to distance ourselves from our competitors to ensure our clients have the great customer experience.
If you are looking for a NEW Title Company partner, please fill out the form below and tell me how I can best assist you!
I Need Help With My Real Estate Marketing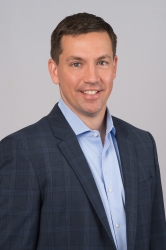 Latest posts by DCTitleWade1
(see all)