Let me just get this out of the way…being successful in real estate is HARD. Very hard to be exact. The "fail rate" is 87% in the first 5 years. The other side is being successful in real estate has a very high upside. That along with the combination of a low barrier to entry. Sorry for that but it's true. The ease of entry puts everyone in the same field all at once competing.  This in itself, is a reason why many Realtors struggle to find success as there are only so many people buying and selling vs the number of licensed people who can help them.
Even in Title Sales, one of the issues we face is sifting through the sea of agents to get to the producers who are looking to grow and expand. We want the Realtors with systems, motivation, innovation, and want to get to the next level. The thing is…Realtors want to be that way as well. In my almost 16 years in the Title business working directly with Realtors, there are three main reasons why Realtors struggle to make it.
Not Having a Business Plan
Welcome to real estate! You are now a business owner. This is what many Realtors fail to realize. You need to run your business…like a business. The attractiveness of becoming a Realtors is you get to set your schedule, and the "freedom of the job." The truth is that is a huge pitfall. It takes discipline and a business plan to create activities and opportunities.
When you enter real estate, you are in one of the most saturated fields. It's competitive and can be costly to get going. It takes a lot of investment upfront and you will work hours longer than you did at your previous job…if you take it seriously. Creating a business plan outlining your weekly, monthly, and quarterly goals is important. Instead of creating "freedom" from within the job, you want to create structure. Without a solid business plan to help you move in the right direction–it can make finding success much more difficult.
Wasting Time
Since most Realtors don't have or follow a business plan their days and weeks are not planned out well. They are more reactive than proactive. This causes them to spend lots of time doing activities they think are revenue-generating but are not. I teach a lot of classes inside real estate offices. When I see the same set of agents attending my classes that tells me they have an interest in the topics, but probably don't have much going on if they can make my class every single time.
Learning something valuable is great, but means nothing if you fail to execute. The top agents have their days and weeks planned out. Yes, things always come up, but they block off time to lead generate, follow up, preview homes, and write contracts but they mostly work within a structured setting. Busy for the sake of being busy is a trap.
Everything you do should begin with…"is this making me money and building my business?" If the answer is NO…then rethink that activity. There are so many things that pull you in different directions in this field, but knowing which activities lead to success is what separates top producers from average ones.
Fail to Leverage
One of the top ways Realtors struggle to find success is they fail to leverage. By leverage, I mean their time and activities. You are one person. If you are doing ALL things, that's an issue. Know what activities you do best…or should be doing to bring your business success, and leverage out the tasks and other time-consuming activities to others. Such as:
Taking Listing Photos
Ordering Signs
Inputting Listings into MLS
Creating Flyers and other Social Posts for Listings
Get a Showing Assistant
Transaction/Marketing Manager
Buyers Agent–You can't be everywhere at once
Yes, I realize it does cost money to leverage, but think how much it costs you to not do it? Your TIME is the most valuable thing you have. How you use it for success in this business is what separates the top agents from the agents wondering how those agents do so much business?
Stewart Title Can Help!
Stewart Title is also a huge leveraging partner for our Realtor clients. Check out the "How I Can Help You" tab above to see how we can assist in getting more eyes to your business.
Need a NEW Title Rep partner? Fill out the form below and tell me how I can be of service.
SUBSCRIBE to my blog and YouTube Channel for more content! 
Work With Wade
Interested in growing your real estate business with Pruitt Title? Please fill out the form below and I will contact you shortly. Thanks, Wade "DCTitleGuy"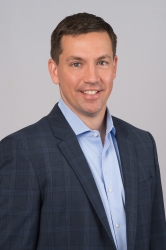 Latest posts by DCTitleWade1
(see all)