Last week I was meeting with a Realtor and we were talking about their business and how myself and Stewart Title can help expand their reach, streamline processes, and get more business.  As usual, I was asking all kinds of questions about their current Real Estate marketing tactics and what is working but more importantly what isn't working and why?  I noticed that in everything they were doing they had very little or zero calls to action.  You know what a call to action is right?  For more information do this…go here…subscribe to this…call me at…for my top tips watch this.  I didn't see any of that.  What I did see was generic and boring Real Estate marketing that yielded very little results.  I stressed the importance of having a good Real Estate call to action with every marketing effort you do.  You have make the consumer want MORE and you have to TELL THEM what to do.  It is hard enough that the average consumer thinks that all Realtors are the same, but a strong call to action will make the phone ring and emails populate.  That's what you want right?
Good Real Estate Call to Action = Business
I should re-phrase that…it equals more chances at business.  The whole point of having people on your website or look at your outbound marketing piece is to get them to do something.  Preferably call, email, subscribe, opt-in, or fill out a form to be contacted by you.  You have to create the value FIRST so they will reach out or subscribe.  If you went fishing at a lake and had a really nice boat and a top of the line fishing rod but your bait was terrible or the wrong bait for the fish you were trying to catch you more than likely wouldn't catch any fish, even though you have the best boat and fishing rod.  Your have the wrong bait so the fish you are trying to catch won't bite.  Same concept applies in Real Estate marketing, as it pertains to a strong call to action for the right consumer you are trying to attract.
So creating a strong Real Estate call to action is super important to increase subscribers and get leads that can turn into paying clients.   If you write a blog or shoot a video and at the end it just "ends" or a postcard/newsletter that has information on it but nothing prompting a call, email, or text you are wasting your money and missing opportunities to capture potential business. 
For more information and examples of Calls to Action…watch this video:
The Last Step…
Ok…now that you are getting the phone to ring, emails coming in, and forms being filled out on your website you have one more thing to do.  Lead Conversion.  Great…you have people reaching but converting that lead is the most important step.  Getting that consumer to buy something from you or use your services.  Its all about Traffic and Conversion…keep saying that over and over.  Some Realtors are excellent at this…many are not.  If you create the value up front by the time the consumer reaches out to you, your sales cycle should be shorter because that upfront value did most of your "selling" for you. 
Looking for a NEW Title Company Partner?
If you are a Real Estate agent or Mortgage Lender and been reading my blogs over time and clicking through my website you can see what I am about and how I bring value to my clients.  I help them with every aspect of their Real Estate marketing and my staff closes their transactions efficiently. Does your Title Company help you with leads, technology, WordPress, Video, Real Estate CRM, or do they just take your contracts?  When you work with me and Stewart Title we help and support you with every aspect of your business.  Want to join up?  All you have to do is fill out the form below and tell me how I can help you. 
Also, take a moment and Subscribe to my Blog in the top right hand corner and also Follow me on Twitter @dctitleguy. (notice the calls to action)
Work With Wade
Interested in growing your real estate business with Pruitt Title? Please fill out the form below and I will contact you shortly. Thanks, Wade "DCTitleGuy"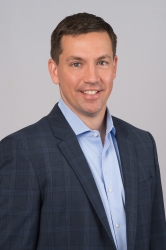 Latest posts by DCTitleWade1
(see all)