We are now 6+ weeks into the new TRID/CFPB regulations, and Stewart Title is starting to have a steady stream of TRID closings.  Many of the TRID closings have gone smooth and several still within the 30-35 day window lenders usually need.  Those are the good things.  The not so good things, are loan officers not fully educated on the process, issues with the lender completing the Closing Disclosure (CD) and the extra work hours that are being spent on the files due to this. Many Realtors are also not up to date on the procedures and wondering why their closings might possibly be delayed. There is also another issue we are starting to see with TRID closings, which we hope does not become a pattern.  This is something that is being seen not only by us,
but other title competitors in the local Northern Virginia/Washington DC market.
Owners Title Insurance Policy…(Optional)
Sound familiar? I wrote a blog post about this a few months ago, hoping to educate as many people as possible so this "issue" wouldn't become an issue. The CFPB probably didn't take into account possible ramifications to not only the Title Company, but to consumers by moving the Owners Title Policy away from the Title Charges on the CD (line H7 on the CD) and into a separate category called "Other" with the (Optional) next to it. If a consumer is not educated on the Owners Title Policy and they see a $1000-$2000 charge for something in a category called "Other" and this fee is "optional," you can see how someone might decide NOT to purchase. Previous to the TRID rules a consumer could deny Owners Title coverage, but it was in the title quote (initially) and could be removed later if the consumer denied coverage. The Owners Title coverage has always been optional to purchase, but it has never been presented to the consumer in this way.
Possible Long Term Ramifications
There are several.
Less people have Owners Title Insurance going forward-You think we see title issues on properties now? When these homes go to refinance or sell, there could be major issues that could delay closing, cost the seller a lot of money(liens, judgments, etc) and other title issues. Its like driving around your city and less and less people have "full coverage" car insurance. Feel safe?
Title Company Losses-Keep in mind, that Title Companies make money by issuing Title Insurance to the buyer at closing. Yes, they have a settlement/escrow fee but majority of the money is in the policy. Less money coming in on the same amount of work could lead to price increases to offset losses or possible downsizing. Again, none of this has happened and hopefully won't, but it is something that could occur with long term ramifications on these TRID closings.
Who Gets the Blame? When your clients go to sell or refinance and title issues come up…who are they going to call first? The Title Company that did their closing 3-5 years ago? No. More than likely they will call YOU the Realtor and ask why they weren't educated on this issue. Educating clients and if they have questions about title insurance, makes sure to get them to us right away.
Solutions Going Forward with TRID Closings
Education is the key.  Getting information into the hands of our Realtor and Lender partners, and in turn into the hands of their clients early in the buying process. We are currently in the process of producing a flyer about Owners Title Insurance for the consumer to read so they can make an informed decision.
We would also encourage that your buyers speak with us (Stewart Title) if they have questions about Title Insurance, why they need it, coverage, and more.  One way to speak to your buyer clients that are obtaining a mortgage loan on their home, is to tell them that the lender will be making them pay for a "Lenders Title Policy." If the lender is getting Title Insurance to protect themselves, why would the homeowner leave themselves unprotected?  As a Title Company we want to work hard to earn your business, close your transactions in a timely manner, and PROTECT your clients with a Title Insurance Policy.
As I mentioned previously, I wrote a previous blog post about "Why You Should Buy an Owners Title Insurance Policy." Click on the title to read the article. 
Need Help with Marketing?
Yes…we do this as well!  Take a look at the form below and tell me what I can do to help and assist your business. Now is a great time to start focusing on marketing for the new year so you hit the ground running.  Fill out the form and I will contact you soon!
Subscribe to my blog and YouTube channel in the top right hand corner! 
Work With Wade
Interested in growing your real estate business with Pruitt Title? Please fill out the form below and I will contact you shortly. Thanks, Wade "DCTitleGuy"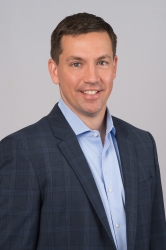 Latest posts by DCTitleWade1
(see all)