The Title Company Marketing Rep Gimmick has been around for a very long time.  You know what that is right?  Its the pens, pads, sports schedules, coffee mugs, key chains, calendar, flashlight, flyswatter, and anything else that has the name of the Title Company and is essentially a big "leave behind" by the Marketing Rep so they feel they have portrayed or given something of Value to the person they are meeting with so they in turn feel the need to give that Title Company their business.  In the old days the Title Company Marketing Rep Gimmick worked…even now it still does on occasion.  At the end of the day the Realtors and Lenders I meet want one thing…MORE BUSINESS! They want to know how to streamline their business to save time, yet maximize their efforts to do more sales…close more loans…sell more homes.
The Story…
Of course I'm writing this blog because I have a story to tell.  This story happened TODAY.  So, I'm at a mortgage office in Fairfax, VA meeting with a Loan Officer.  The loan officer is telling me that he needs to find ways to shift his business to generate more purchase deals now that the refinance market has slowed down due to interest rates have gone up.  The Loan Officer said he was also interested in learning HOW TO use WordPress and Video to attract people that have a need for his mortgage services.  No big deal…I do this everyday for a living.  So, I'm sitting in his chair showing him WordPress, the basics and also showing him how to embed a video into a WordPress Blog when really cute girl walked in his office.  She walked in and introduced herself from blah blah Settlement Company.  Ahh…she was a Competitor!  I introduced myself but not where I worked (Stewart Title) and she said that her company was local, provided good service, and she would like it if he gave her company a shot at his next transaction.  She then gave him a nice drinking glass with a straw that had the company logo on it with her business card.  She then exited the room. 
I then looked over at my client and I asked him…do you see the difference in Value Proposition between her and me?  My client looked over and said…"yes…I need to know what you are showing me to earn business…and I already have plenty of drinking glasses at home."
Today's Title Company Marketing Rep
In today's Real Estate world that is ever changing it is important to have a good relationship with your vendors.  The Title Company you work with should be offering real value and helping your Grow your Business. The gimmicks are something that of course gets the company name in front of clients and are fun to hand out, but from a business building standpoint most of them are useless. 
If you are tired of the Title Company Marketing Rep Gimmicks, or you need answers to Real Estate Marketing questions just fill out the form below and tell me how I can help you.  Leave a comment as well…your input is always appreciated!
Work With Wade
Interested in growing your real estate business with Pruitt Title? Please fill out the form below and I will contact you shortly. Thanks, Wade "DCTitleGuy"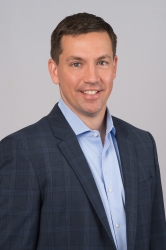 Latest posts by DCTitleWade1
(see all)