I would say at least 3 – 4 times a month I get this call or email from a Realtor: "Wade…we really want to use Stewart Title on this transaction, but this other Title Company says that if we go with them, they will give my buyer a free home warranty at closing. Can you guys do that?"  That is when I have to drop the news, that the Title Company Home Warranty isn't really free. Ever hear the phrase…"no such thing as a free lunch?"  Think along those lines. You might be thinking that this doesn't happen in your area of country, and you are probably right.  It does happen in the Northern Virginia/Washington DC area…all the time.  There are several things about this marketing tactic to "earn business" that needs to be explained.  Not only to real estate agents, but also the buyers and sellers on the transaction.  It affects them as well.
What's an Inducement?
By definition it is: a thing that persuades or influences someone to do something. As a Title Insurance Company, we don't represent any party in a real estate transaction.  We represent the contract…the transaction itself.  In essence, we are a "dis-interested 3rd party." A home warranty is something a buyer on a transaction can choose to buy at closing for their home.  It is an optional purchase.  In many instances, the buyer's real estate agent purchases the home warranty for them as a closing gift (smart thing to do). Until very recently, it was never used as a way for the Title Company to attract business.  Now it a main selling point by a Title Company to gain new clients.  How it works is the Title Company says to real estate agents…Mr and Ms Agent…IF you send Title Company A your buyer clients and allow us to handle the settlement, at closing your buyer will receive a FREE home warranty, courteous of Title Company A. When did Title Companies get into the home warranty business and how do they afford to eat $400-$500 on every purchase closing?
Is the Title Company Home Warranty Really Free?
In most cases, the cost of a home warranty ranges from $400-$500+.  It is also common for a successful Title Company to close 50-100+ residential purchase transactions in a month.  If that is the case, then the Title Company is eating $25,000-$50,000 in revenue every month to pay for these buyer home warranties? Based on my knowledge of how Title Companies make money, and our profit margin on transactions…this is hardly the case. There are few things in play here…
On a real estate transaction, there are buyer side fees, and seller side fees. Most of the fees to a transaction are fees paid by the buyer, with minimal fees paid at closing by the seller (Settlement/Title Fees).  With that said, those fees can be moved from one side to the other on a Closing Disclosure (old HUD-1) and often are.  I personally have seen many instances where the majority of the cost to the Title Company home warranty is moved to the seller side of the transaction.  A $500 seller closing fee becomes $850 or even $900+.  Does this happen every time? No…but it does happen. The higher fees moved to the seller side of the transaction offsets cost for much of the Title Company home warranty. Keep in mind, that every time a Title Company chooses to spend their money this way, is money NOT being spent on marketing tools and programs to Help their clients grow their business. You would rather have more buyer/seller clients right?  More qualified eyes to your business?
It's Their Main Marketing Value Proposition. Why Not Try this…
There is a BIG difference between trying to expand and grow a client's business vs trying to win a 1 off deal that revolves around a home warranty at closing.  If you have spent time on my website you know that I preach about Title Companies stepping up their game to help their Realtor clients grow their business. Farming, WordPress, SEO, Video Marketing, YouTube, Social Media Marketing, Lead Generation, CRM's, Outbound Marketing, Database Marketing and more.  If your main value proposition is offering something for free at closing in return for business that is tough to keep up.  What happens to your business IF that free offering goes away or is discontinued?  What's left of your value? The last conversation I had with a Realtor about the Title Company home warranty went like this:
Client: Hey Wade, can you guys offer a free home warranty to my buyer?  Title Company A says that they will.
Me: No…we don't do that. Curious…what is the sales price on your purchase contract? 
Client: $560,000
Me: Why don't YOU pay for the home warranty and then tell your buyer, that in return you would like to earn their loyalty as a client. AND…you would appreciate a referral to a buyer or seller in the next 6 months.  Someone who would be good fit to work with you.  Would you rather have more buyers/sellers to grow your client base…or a 1 off free home warranty from a Title Company? 
Client: Makes sense. I appreciate you being upfront and honest with me…and providing me a solution to possibly more business.
Would you rather have a free fish…or be taught how to catch 100 fish on your own? 
Takeaway–Watch the Video! 

At Stewart Title, our entire model is to help our Realtor/Lender clients as much as we can.  We want you to be as successful as possible!  If you want a free home warranty…you won't find it here, but you will find much much more! Take a moment and fill out a form below and tell me exactly what you need.
Have you Subscribed to my Blog and YouTube channel yet?  You can do both in the top-right hand corner!
Work With Wade
Interested in growing your real estate business with Pruitt Title? Please fill out the form below and I will contact you shortly. Thanks, Wade "DCTitleGuy"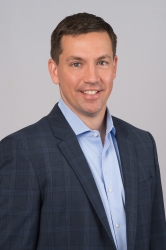 Latest posts by DCTitleWade1
(see all)