The call happened today, just as it has at least 100 times since creating this website and YouTube channel. The other end…a new Title Sales rep who says she "discovered" my blogs and videos while searching for some sort of help and guidance to get her business off the ground. Her words could have come from a recording as they said: "Wade, I'm new to Title sales, about a month or so. My company owner/manager hired me to bring in business but there isn't any training provided, so I'm on my own. I really want to make this job work, so I hope you can help me out." Ok…" do you have a sales manager?" Her answer: "well kind of."
I hear this quite frequently, so I thought I would address this ever-growing problem in our business. What I am seeing are these Title Company sales managers essentially keep the herd in line, but in many instances fall short on the proper training and support the reps really need.
The Disconnect
There has always been this weird disconnect between the high-performing salespeople in our industry and management. That could be corporate all the way down to the Title Company sales managers. I have found it's because of a couple of things. For one, most Title company owners and management were never high performing salespeople—in Title sales. The other point is they don't fully understand what the heck we really do.
They see clients and revenue, but don't fully understand the process it took to create those clients and revenue. You start talking about Instagram reels, YouTube videos, funnel conversions through website SEO, marketing presentations, working weekends, and they look at you in slight confusion.
They may be thinking…" what does any of that have to do with bringing in clients to our Title Company?" The shock is when you tell them…EVERYTHING!
Issues with Title Company Sales Managers
One of the first questions I ask Title reps who call me is–"Do you have a sales manager?" I would say half of the time the answer is "Yes." The reason they are reaching out to me is due to a variety of things and falls into a handful of categories. See if any of these resonate with you:
The title sales manager has never done Title sales but has worked in Title for a long time. Given the position. Lack of experience in Title sales means they struggle to help the sales team.
The title sales manager is currently selling in the field as well as managing. Doesn't spend much time helping or training the other Title reps. You have a competing sales manager.
Not current with the newest technologies or client-facing conversion strategies. Essentially little to no help in meetings with high-performing prospects.
I think it is important to empower the high-performing salespeople in local markets and move them up into management. Who better to educate and train the newer Title reps than the most successful Title reps who have already built a big business? In practicality, this makes total sense, but in reality, this doesn't happen–most of the time.
For one reason, the top Title reps make far more money running their own business versus giving up their book of clients to manage other Title reps, then rely on their success to make commissions. The other reason is that the title of "Sales Manager" sounds great, but in reality, it can be like herding low-performing sales cats that don't listen to your advice. Both scenarios don't much help or serve the new or emerging Title rep looking to get their business off the ground or to revenue milestones.
Time to Step Up!
I've mentioned before on this site, that most Title reps don't make it in this business, and that starts with the lack of training and direction to get their businesses off the ground. The hardest part of this job is getting your business from 0-30 open orders a month. That comes with training, guidance, and learning how to acquire, convert and retain producing clients. I would like to see Title Company sales managers step up their game.
Take the time to know and educate on the marketing tools your reps crave. I don't mean the online rate calculator (sorry California reps) but the real tools–social media, farming programs, video marketing, short-form video, and some of the latest and greatest 3rd party real estate marketing products your reps can present to clients. Also, teaching them scripting inside appointments, how to handle a variety of Realtor objections, and being available to hammer home super high valued targets in an appointment with a sales team member. Be an asset. Be the knowledge broker…not a liability.
Solution
It has to become coveted to be the sales manager, but also lucrative. Managing people can be hard and not always very fun. As the sales manager is needed to develop and grow the team, I would say to hire and promote from within when you can and put salary and commission guard rails in place to make the job desirable. This is especially true if you are potentially giving up a book of clients. The worst thing a newer Title rep can encounter is starting a job with a sales manager who doesn't help them or provide the proper support they need. For the Title Company sales managers that are knocking it out of the park for their team…congrats! Keep up the good work! Everyone else…take heed. Happy 2022!
Not Getting the Support You Need?
I get these emails and calls pretty much weekly. I'm happy to discuss your current situation and offer guidance and support. We are ALL in this business together so let me know how I can be of assistance.
Let's Talk Title Insurance Sales
Have a question or need help in Title Sales? Fill out the form and I will reach out!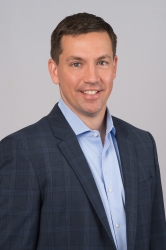 Latest posts by DCTitleWade1
(see all)