In the last few months, we have had some transactions in which the buyer has waved purchasing the Owners Title Insurance Policy. That is their right to do so as "technically" it is optional. What many buyers don't take the time to learn are the many upsides and protections Title Insurance Policies provide. Not purchasing a policy on your largest asset can have lasting affects even after you sell the home.
We ran into a specific situation last week where the buyer didn't purchase the Owners Title Insurance Policy, AND they also forgot to order their survey. The Realtor wanted to order a survey after closing, then inquired what would happen if there was a survey issue after the fact? I told her that the "Survey Exception" is part of the protections laid out in the Owners Policy…which her clients declined. She freaked out. Here are 3 major items that are helpful to buyers regarding Title Insurance Polices.
There are Two Title Insurance Policies-One is Mandatory
Majority of people who purchase a home, obtain a home loan. The lender mandates they buy a "Lenders Title Policy" which protects their interest and money. The other policy is the Owners Title Insurance Policy which is optional, but directly protects the homeowner and their interest in the property.
When a buyer declines the Owners Policy, I retort by stating that the lender is mandating they purchase a policy to protect their interest,  so why leave yourself unprotected? As a homeowner pays down their mortgage, the lenders Title coverage also goes down, though with the Owners Title Policy–that isn't true…coverage goes up!
Owners Title Policy = 150% Coverage
This is a big highlight of the Owners Title Policy. As the Lenders Policy covers the loan, the Owners Policy covers up to 150% value of the property. This means that as the home value rises, so does the Title Insurance. As Title Insurance is a one time fee for the life you own the home, this a makes the policy purchase an easy decision.
I'm Buying from an Original Owner-I'm Safe
I have heard this far too often. Lot can happen in the span of owning a home. As a reminder, here are the basics of Title Insurance coverage. Just because someone has lived in the same home for an extended period doesn't mean there aren't Title issues.
Title Insurance protects and/or indemnifies a home/property purchaser against any loss resulting from title defects, whether these defects are known or unknown at the time of the sale or refinance. Here are some of the basic items that protects/covers the homeowner with a Standard Title Policy
Fraud/Forgery
Judgments
Defective Recordings
Third Party Claims (against Title)
Policy insures anyone who inherits the property from you
Prior recorded liens not disclosed in the Title Policy
Mechanic's Lien Coverage
Surveys
If you live in a single family home it is important to obtain a survey. You want to know your property line, so make sure there aren't encroachments, unrecorded easements, overlaps, violated restricted covenants, or any other matters not of record against the property. Title Insurance policies cover ALL of these items.
Your Policy is Good After You Sell the Home
Yes, Title Insurance Policies are good even after the home is sold. Most Title Companies complete a 60 year search when a new purchase contract comes in. This means that if you lived in a home for five years, then sold it, your policy is good well after. We have seen many instances where Title transferred several times and we found a Title issue linked to three or four owners back.

Need a New Title Company Relationship?
At Stewart Title, we are here to help our clients grow their business. Just click on the "How I Can Help You" tab above and check out our marketing tools. If your Title Company isn't helping you expand your business, fill out the form below!
Subscribe to my Blog and YouTube Channel in the top right hand corner!
Work With Wade
Interested in growing your real estate business with Pruitt Title? Please fill out the form below and I will contact you shortly. Thanks, Wade "DCTitleGuy"
;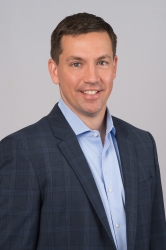 Latest posts by DCTitleWade1
(see all)