As the Director of Sales and Marketing for Stewart Title I meet with Real Estate agents and Mortgage Lenders helping them to grow their business.  As you know from being on this website is that I like to blog and shoot videos.  Not because it is "trendy" but because blogging and video educate, inform, and shorten your sales cycle.  Blogging also creates amazing SEO when people search online for what you do and where you do it.  As I meet with Realtors and they ask me all kinds of questions…a lot of them blogging questions.  So instead of just spitting out answer after answer I thought I would just answer the top 3 blogging questions I get by Realtors.
1. I'm BUSY! How long does it take?
This is probably the one question I get the most…hence why it is first.  The answer is…Depends.  It depends on what your goals are with blogging and how much and often you write.  It also depends if you are using Video in your blogs like I do.  If you are using video that means you don't necessarily need to write as much content…just make sure you are writing the correct content (we will get to that in a minute).  I will tell you that to write a blog correctly and optimize the content used to take me 45 min to an hour. Now I can do it in 25-35 minutes with or without using video blogging.  If you can spare 45 minutes to an hour a week…shouldn't be a problem.
Ok…so those are two questions but they go together so we can address them.  If you are in the Real Estate field what could you NOT write about?  Things are ever changing in the field of Real Estate so if you combine that with all of the questions your sphere, buyers, and sellers all ask…you should have almost unlimited material.  I'm a Title Sales Rep and I have over 80 blogs and videos on this site after having it up 13 months.   Writing material finds me constantly based on my interactions with my clients. They help create all my blogging topics.  A good thing to do is sit down and create a Top 10 list of FAQ's that you get in your everyday life as it pertains to Real Estate then answer all 10 of those questions with 10 different blogs.  Once you have done that create another Top 10 list.  You find new material all the time…but of course make the content relative to what consumer would look for online… not what YOU think it important.  If you write relevant content, make it engaging, and answer questions people will read it and WANT MORE when they are done.  Don't sell yourself short.
3. How Long Does it Take to Get Ranked on the 1st Page of Google?
This could be considered a "golden question" of sorts.  I get this ALL…THE…TIME.  The answer is…there is no right answer.  Huh?  Sorry…there isn't.  Getting ranked quickly can be done…but it mean you have to be adding blogs, listings, market stats, video, and whatever else to your site on a somewhat regular basis, and have that content be…ready for it: "Optimized Content!"  
When you blog you must follow Google's rules to get ranked not just write.  If that were the case every author would be #1 on Google.  You have to use Keywords, Meta-Tags and learn how to play Google's game of optimization.  If you want to attend the Real Estate Marketing Classes that I teach I go in depth on HOW TO do this.  If you write just to write you could never make it to page 1 of Google for what you are trying to found for especially if the competition level is high for that keyword or phrase.  For example…if you key phrase is "Northern Virginia Real Estate" that is a very broad and competitive phrase so tough, but if you blog the correct way and have a more "hyper-local" key phrase such as "Homes for Sale in Fox Mill Estates Subdivision" then you could be ranked very high on page 1 for people looking up information about Fox Mill Estates with one blog…especially if you use Video and upload it to YouTube, which is owned by Google.
Here is a Google secret.  Notice my underlined "blue" links?  That is me "inter-linking" my blogs to other pages and blogs within my own site.  When you click on them it helps me get page clicks and blogging creates better SEO.  It also keeps my ideal client (YOU) on my site longer which is exactly what I want. This is something I highly recommend doing on your own website as well.  You're Welcome.
Ready to Switch to Stewart Title?
If your current Title Company does not help you grow your business or answer your blogging questions as it pertains to Real Estate  please do me a favor and fill out the form below and tell me How I Can Help You. 
Also, take a moment and subscribe to my blog by putting your email in the top right hand corner.  This content and others will find their way to your inbox!
Work With Wade
Interested in growing your real estate business with Pruitt Title? Please fill out the form below and I will contact you shortly. Thanks, Wade "DCTitleGuy"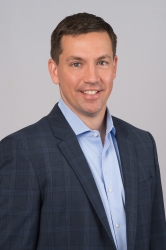 Latest posts by DCTitleWade1
(see all)