Ok…so normally I write about specific things as to HOW to do this or WHY to do that but as you know from reading my blogs I get questions from Realtors and Lenders every single day.  Many times they are the same questions so I thought I would start a new thing where I do a quick Q and A about the top few questions I got from each month.  That way you don't have to wait for me to come out with a big blog about your one specific question…I can just answer multiple Real Estate marketing questions at once.  So…here we go:
1. (From a Lender) "What is the Best way for me to market to Realtors?"
I get this one a lot.  The refinance market has slowed waaayyy down so purchase business is a must or we will be eating roman noodles.  Loan Officers need to realize they run a very similar race as me…the Title Guy.  I market to Realtors too.  As a loan officer you have to bring an "added value" to the Real Estate agent than just selling rates and how great your company is.  Realtors want savvy loan officers who can get deals done…the end.  But…they also want a LO that can bring an added value where you do something for them or teach them something.  That added value is what will separate you from the sea of vanilla of other LO's.  My thing is teaching agents how to run their business with solutions.  Some of them are tech/online solutions, others are not.  As an LO fighting for Realtor business you also need to have that extra thing that separates you from your competitors.  A (USP) Unique Selling Proposition.
2. (Realtor) "I use Facebook and just joined Instagram…is there another Social Media site I should be using?
Yes…it's name is TWITTER.  I know…I know. Twitter is dumb and you don't understand it.  But…Twitter is the fastest growing social media site in the world. Yes, more than FB.  It doesn't have as many people as FB but is growing faster.  Twitter is a "micro-blog" that allows you to type status updates, post videos, pictures, and talk to other people.  It is also one of the fastest ways to gain information and also gain traction online.  Having someone "re-tweet" your blog or message to their followers is huge.  You can also find people that are "house hunting" or buying/selling a home in your area.  If you don't use Twitter give it a try.  It is better than FB in my opinion. 
3. (Realtor) "Is it possible to be #1 on Google after 1 Blog about my Subdivision or does it take a really long time? I just started blogging."
It depends on what subdivision you are writing about and the competition online.  But…YES it is possible to be #1 after 1 blog.  I have done it.  Its not how much you write…it is IF what you write is optimized for the right words that people type into Google as it relates to your keywords.  You got that right?? 
Many times there is little competition online for marketing subdivisions.  The average Realtor sends out boring newsletters and postcards and ignores the online arena.  If you make that a focus FIRST…then the postcards second…as a way to drive people back to your website about the Sub…you will win.  Try to add video in your blogs (see below) as it adds more value and YouTube is owned by Google so the video will be indexed quickly.  If you need help the first time hit me up…I will help you. 
I hope the video was helpful in answering the Real Estate Marketing questions that I get frequently asked.  As a Realtor and Loan Officer the business is ever changing and learning new ways to market and be "Top of Mind" with clients and prospects is more important than ever.
Ready to Switch to Stewart Title?
As the Director of Sales/Marketing for Stewart Title I get Real Estate Marketing questions like this and more pretty much everyday.  My job is to be that solution to my client's problems. If your current Title Company is not helping you become a better Realtor or Lender, and growing your business please take a moment and fill out the form below and tell me exactly what you need in your business. 
Follow me on Twitter @dctitleguy and Subscribe to my Blog in the top right hand corner! 
Work With Wade
Interested in growing your real estate business with Pruitt Title? Please fill out the form below and I will contact you shortly. Thanks, Wade "DCTitleGuy"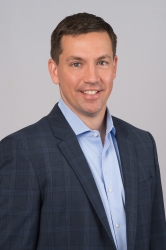 Latest posts by DCTitleWade1
(see all)