As the Director of Sales and Marketing for Stewart Title in the Northern Virginia/Washington DC area I work with a lot of Realtors.  They are all over the marketing spectrum.  Many are realizing the power of using WordPress, Blogging, and Video, to create this unbelievable wave of Value and ultimately get more eyes to them and then buyers/sellers are reaching out to do business.  Great concept right?  You don't call them…they reach out to you because you can be "found" at the exact moment and time the Real Estate need is present?  Its a good feeling when the phone rings and the person on the other end is already sold on using you.  Now that many of the Realtors I work with are buying into the new wave of Real Estate marketing I still need to help them.  They are sending me their websites and blog/videos and wanting critiques.  What a great service to get from your Title Company right? Any of you out there have that from your Title Insurance Sales Rep?  After seeing several of their blogs and websites I have found 3 common Realtor blogging mistakes.  Here they are and HOW you can avoid them to rank higher in Google and capture more qualified leads.
Add a Form at the Bottom
Ok…I will start off with the obvious and easy one.  Many times when I read Realtor's blogs I notice they just…end.  Creating a good form at the bottom of the blog is a great call to action to get the person reading the blog to do something else! Remember…the goal is you want the person reading your blog to reach out and contact you.  How can they do that if there isn't a form?  Never assume that the person wants to reach out and call you…because they more than likely don't.  I can tell you that the majority of the LEADS I get from this site come from people filling out forms…not direct phone calls.  Set up your forms so you give the person the ability to tell you exactly what they want.  That way you know what the NEED is before you call them back.  Doing this will help you avoid one of the bigger Realtor blogging mistakes.
You aren't adding Pictures
Google loves when you add photos to your blogs.  Why?  So it looks nicer?  NO.  The search engines like it because if you add a photo and name the photo your keyword it goes a long ways with getting "found" online.  Example: If I'm writing about a subdivision or a listing, it might be a good idea to add a picture of the listing or subdivision and name it accordingly.  How often to you look up something on Google and then hit "Google Images?"  If you live out of area you might want to SEE what the listing or subdivision looks like.  Google Images will then pull up your blog and drive traffic back to it.  Add photos when you can and name them.  You will be avoiding one of the Realtor blogging mistakes AND drive more traffic to your website…MORE eyes to you.
Are you using Video in your Blogs?
Looking for a good Northern Virginia Title Company?
If so…you have come to the right place.  My clients kill it and are learning the best marketing strategies to dominate their competition.  If you want learn how to avoid the Realtor blogging mistakes and a lot more, just fill out the form below and let me know HOW I can help you.
Follow me on Twitter @dctitleguy and Subscribe to my Blog and YouTube Channel to the right!
Work With Wade
Interested in growing your real estate business with Pruitt Title? Please fill out the form below and I will contact you shortly. Thanks, Wade "DCTitleGuy"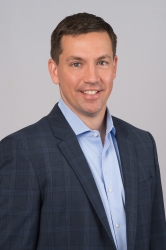 Latest posts by DCTitleWade1
(see all)