Today I'm doing something I don't normally do, and that is have a "guest blogger" on the website.  There are a lot of consumers out there looking for specific mortgage information when it comes to buying a home or refinancing.  I reached out to my buddy Jay Richardson with MVB Mortgage in Fairfax, VA and had him provide some top mortgage questions and answers that would be the most helpful to the consumer seeking this information.  Jay is very insightful, as he is consistently ranked in the "Top 200 Loan Officers in the USA." Hopefully, these top mortgage questions and answers are helpful and provide a better understanding of your loan options.
Take it away Jay!!

Client Question:
I would like to make a larger down payment, however I have been told that I cannot borrower money for a down payment. Is this true?
Answer:
Hi, yes in some examples you can borrower money for a down payment. For example, you can use a home equity line of credit to purchase a new home. You cannot borrower for a down payment from unsecured credit cards. We have other unique opportunities for you to consider, so let's plan to talk about all of your home loan goals.
Client question:
Do I have any limitations to pursue a home loan because I am in the middle of a divorce? I have a great salary, great credit and would like to buy a house now.
Answer:
Hi, with regards to lending we have to take much into consideration. I would first suggest talking with your attorney to determine if you have any limitations with accumulating real property during this period. A loan decision in most cases when the divorce is not finalized we are unable to help unless you have a court ordered signed separation agreement that can determine any future financial obligations. Also if you have joint credit during this period that can also be tricky when making a loan decision, so I recommend we talk about all of this first before you take the application step.
Client question:
I am thinking about buying a house this summer, but I don't know when I should start the loan process. Can you give me your opinion of the best starting point to shop for a mortgage?
Answer:
Hi, in most cases you should start the loan review process 30 days before you plan to start the process of looking for that new home. If you have not had your credit reviewed in the past few years then I would recommend that you start this first step of credit review right away. I have had many clients in the past who discovered a credit reporting error on their report which can take some time to rectify. Sometimes a lower credit score can cost you either a higher closing fee or a higher rate, so take the first step soon.
Client question:
How do I move from a slightly upside down condo that I live in now, to a move up house?
Answer:
Hi, assuming you cannot or will not want to carry two mortgages you don't have a lot of good options. My recommendation is to consider paying the difference in cash on this home and buy the new home with less down payment. I can show you why this option makes sense assuming a few factors about future house value.
Client question:
If I pay off a disputed collection account will my credit score go up and by how many points?
Answer:
Hi, it is true with a traditional loan like Fannie Mae or any government loan type will require a disputed trade line to be paid in full. With regards to how many points a score can increase that will always vary based on the content and the history of the remaining credit. My guess is the score could increase between 0-60 points with just one collection account.
Client question:
I am interested in buying a home, however I changed job careers and heard this could cause a problem. Will this type of change cause any issues when trying to qualify for a mortgage?
Answer:
Hi, I am glad that you are checking early with a lender about this question before you start to shop for a home. A career change in itself doesn't negatively impact your ability to get a home loan. I would suggest that the new income should be based on an hourly pay or full-time salary. If the new income has a more unique pay plan please feel free to call me for review.
Looking for a Good Northern Virginia Loan Officer?
Hopefully these top mortgage questions and answers were helpful!  If you are looking to move to the Northern Virginia/Washington DC area and need a good loan officer that is professional and trustworthy contact Jay. He will be able to assist with a home purchase or a refinance of your existing mortgage. Please take a moment and fill out the form below.  At Stewart Title, we work with the best in the business and Jay is a shining example of that!
Click Here to Get Pre-Qualified:
Jay W. Richardson
Senior Loan Officer, Team Lead, NMLS ID# 455523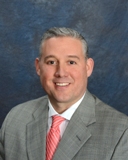 Residential Lending
Portfolio Lending
Residential Construction Lending
Office:   703-364-5650
Cell:      703-625-9588
Email: Jrichardson@mvbmortgage.com
Open Escrow With Pruitt Title!
Please fill out the forn below and I will contact you shortly. Thank you, Wade - DCTitleGuy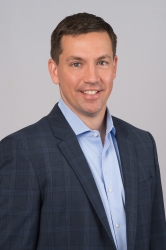 Latest posts by DCTitleWade1
(see all)