The CFPB/TRID regulations are almost here…are you ready?  Educated?  Many of us are, some of us need to learn more about the upcoming changes and how it will affect their business going forward.  Stewart Title (Nationally) and our local offices have been on the forefront of the CFPB for quite some time.  I remember hearing about it in 2013 and wondering…"The CFP what?"  Kind of the same thing that went through my head back in 2008 back in Phoenix, AZ when I first heard a client tell me she was taking on a short sale listing.  "What the heck is a short sale?" We all know what Short Sales are and how they affected our business.  Here are top reasons to work with Stewart Title after TRID goes into affect on October 3rd, 2015.
National Company/Financial Backing
Stewart Title is NOT your "fly by night" settlement company.  We are the 3rd largest Title Insurance Company in the country.  We are publicly traded on Wall St. (STC) and were on the Forbes List in 2014.  I know that it sounds like I'm bragging about the company I represent, but you have to understand that in the new CFPB world after October 3rd, it's important to align yourself with the major players who are compliant to the new rules, have the financial backing and support our clients needs.
Training…
Yes, many other companies offer training on TRID.  With that said, I have noticed that it has all been in the last 3 months. Stewart Title has been holding Realtor/Lender training's on the TRID/CFPB since the summer of 2014. I remember our attorney teaching classes to our clients, and they looked at us like we had 3 heads!  A top reason to work with Stewart Title after TRID is that we have been there from the beginning, educating our clients and prospects on the changes and how to best prepare.  Even now, we are teaching classes to large audiences, and walking them through the closing forms.  Need help or education?  Please reach out to your local Stewart Title office!
Matt Troiani-Fairfax, VA Attorney
I know Matt is going to get a kick that I'm singling him out on this blog, but he is an amazing resource.  Matt has been an attorney for 10yrs, and has an extensive background in:
Robo-signing investigations (remember those?)
Predatory Lending Litigation
Debt Collections Litigation
Basically, a huge background on the topics that the CFPB is doing to help consumers.  Matt speaks their language and is a great resource to a client or prospect of Stewart Title.  Matt is a fantastic reason to work with Stewart Title after TRID begins on October 3rd.
We have already been "testing transactions" for over a month!
In July, 2015 we had our new software installed that allows us to use the new forms. Since we didn't want to hit the ground on October 3rd without practice, we have been going to our loyal clients and running some of their title orders through our new system.  We want to make sure that when you work with Stewart Title after TRID we are 100% ready to go and your clients are well taken care of.
Takeaway…Watch the Video!
Need a NEW Title Company partner? 
If you need help with your real estate marketing or want more information about the CFPB/TRID changes, fill out the form below or visit www.stewart.com/cfpb
Work With Wade
Interested in growing your real estate business with Pruitt Title? Please fill out the form below and I will contact you shortly. Thanks, Wade "DCTitleGuy"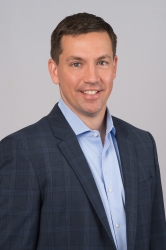 Latest posts by DCTitleWade1
(see all)