You know Google + right?  The social network that was going to take over Facebook as the new "Big Thing" in social media? Well, that didn't happen as the roll out for Google + didn't go exactly as planned, and the amount of overall users is not what Google thought it would be at this point.  As of May 2015 Google + has 300 million active users (globally). Of course this is no where close to the 1.2 billion Facebook users, but that doesn't mean that this platform doesn't have a big marketing upside for real estate agents, because it does.  More than you think.  I personally love using Google + to get my message and brand to the outside world and to create added engagement. Google + might be the sleeper social media platform, but when you read the advantages below, you might find it's a keeper. Here are some great marketing advantages and why Realtors should market on Google Plus
Better Google Search Results
Google owns Google +, and Google wants you to use it's social network, so when you do, it provides nice advantages you won't get on other social networks.  For instance, Facebook business pages used to rank high in organic Google search, but when Facebook ended the organic search for business pages that all changed.  When you post blogs, videos, and other content on Google + it will rank this information in Google search results. This is huge in getting your posts to be seen in organic search.  It will show your Google + post with your profile picture next to the result letting the person searching know who wrote the post, and what you look like.  As a real estate agent, if you don't know how to get your blogging content ranked in organic search, don't worry as using Google + will help make this happen.
Google + and YouTube Lovin'
Pretty easy to gain a good Google + following with an active YouTube channel.  Posting consistent real estate video to YouTube will increase your visibility because videos can be automatically shared from YouTube over to Google +. Since Google owns BOTH of these platforms, and they work together in tandem, it is an SEO recipe for success.  Put more effort into posting YouTube videos and get them over to your Google + account…you will see good things happen, such as increased viewership and interaction.
Increased User Engagement
Yes, Google + has fewer users than Facebook or Twitter, but the people that do use this platform are very loyal.  Many of the users that are on Google + check it multiple times a day and prefer it to other social media platforms.  28% of millennials visit Google + on a regular basis and it is currently tied with Twitter for the 3rd most visited social network site in the world. If you are a Realtor that complains about not getting a lot of engagement on your other social networks, then Google + is something you should check out. Many of your friends, family, past clients, and prospects have and use this platform.  Start adding them to your circles and start posting videos, blogs, and other relevant content.
Google Business Pages Dashboards and Analytics
About 2 months ago, Facebook ended the organic search for it's business pages.  This means that unless you pay money to Facebook for ads or "boosting posts" people won't see your business page posts in their news feeds.  When it comes to Google + you can also have business pages.  Google + business pages are a great way to promote your brand, business, and message.  It is also fantastic way to increase your website traffic by creating arrows back to where you really want people, your real estate website.  Google + business pages are easy to navigate and they post real time social analytics.  Analytics are very important because your time is valuable as a real estate agent, so being able to measure what you are doing as it pertains to your social media strategy is important. The Google + analytics dashboard is also very easy to read and use, much easier than what you see on Facebook.
Takeaway
As a Realtor, having a strategic social media strategy is a must. Using LinkedIn, Facebook, and Twitter to interact with your sphere, clients, and prospects seem to be the norm, but don't take Google + lightly, as it has many advantages to increase brand awareness that other social media platforms don't have.  These are the many advantages and why Realtors should market on Google Plus.  I have found that anytime something is either owned by Google, or has the word Google in it, you better pay attention.  Take a moment and set up your page and give it a shot. If you use this platform in tandem with YouTube and posting other relevant content your target audience wants to see, good things will happen.
Work With Wade
Interested in growing your real estate business with Pruitt Title? Please fill out the form below and I will contact you shortly. Thanks, Wade "DCTitleGuy"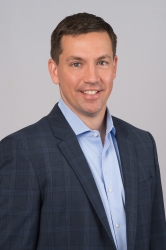 Latest posts by DCTitleWade1
(see all)