The transactional agent vs relationship agent, there are many differences.  Yes, they are both real estate agents, but HOW they conduct and generate their business is drastically different. Having worked with hundreds of Realtors over my 10yrs in the Title business, it is easy to see which agents are more transactional and which are relationship based. You hear it in their marketing strategies and the way they talk about their "leads" and clients. Both kinds of real estate agents can be successful, though I have found that one of them has a smoother ride than the other. They typically can take more vacations, less stress (sometimes) and have a better time "enjoying" the job of helping people buy and sell homes. Lets discuss the qualities of the transactional agent vs relationship agent, how they conduct their business, and you can decide which agent you are, and if it's the right business model for you.
Transactional Real Estate Agent
I see these agents the most. They mostly work from deal to deal, prospecting like crazy to earn their next client. The good ones are fairly successful because they have the lead generation strategies mastered to convert prospects to buyers/sellers. These agents in many instances will work with a client, help them buy or sell a home, then move on to the next deal. These are also the agents, when I ask "What are you doing to stay in contact with your past clients and sphere of influence" say…"Not as much as I should be." The reason they say this is because their money and time is mostly spent on their lead generation programs and lists to target more leads…and convert them into prospects and clients. When I say Leads I mean cold to luke warm relationships. Here are 2 specific examples (real stories) of the transactional agent. One very successful, the other…struggling.
Example #1 
When I was a title sale rep in Phoenix, AZ I worked with a big agent and his team. They spent a lot of money on direct mail marketing to mass areas, online leads, etc. They also closed a lot of real estate business. One day I was in the team leader's office and he bragged to me about how much business they close each year (Realtors never do that! eye roll). I spoke to him about setting up a marketing program to get direct referrals from these people. He laughed and said "Why would I want to talk to those people again? I do the deal and move on!" Having a large marketing budget helps these agents in many instances. Transactional Agent.
Example #2 
A Realtor I met with in Virginia tells me she is working open houses hard. Following up with each person chasing them down and doing her best to convert them to paying clients. She is having moderate success, but tells me she is spending a lot of time trying to convert these people (cold relationships) and it is frustrating. I then talk to her about the many closings she has had with Stewart Title and what about those people? She states she rarely talks to them, but sends a monthly newsletter. No follow up. Yet, she spends over 50% or her week chasing cold relationships, occasionally converting one to a client that buys or sell a home with her. Transactional Agent.
Does this sound like you? Lets discuss the traits of a Relationship Agent and examples.
Relationship Real Estate Agent
These Realtors are fun to work with and a lot more predicable with a steady stream of business. They do a good job of marketing to their past clients and sphere of influence.  They spend a large part of their time talking to their warm relationships, and working direct referrals from that warm network of people. They know who their ideal client is and they know who it is not. They realize it is a lot more fun and less stressful to market to people in which you have a direct relationship vs chasing people who don't know you at all. Their marketing dollars are spent on gifts for clients, client appreciation events, and holiday parties for their warm relationships to gain qualified referrals to buyers/sellers in their sphere's network. The do all that they can to have several personal touches to these warm relationships to make them stronger. Follow up calls, drop bye's, personal thank you notes, events, market updates, videos, and linked on social networks. Tough to not be "top of mind" when you are always in front of your clients.
Example #1 
Realtor works his/her sphere of influence and gets 2 referrals that turn into transactions. Buyers receive a closing gift and become "A" clients. In the Fall, the Realtor holds a client appreciation event for his past buyers/sellers and current prospects. The event costs him $1500 but soon after receives 3 more referrals. 2 buyers and a seller. His network grows. Relationship Agent
Example #2 
Realtor has 100 people in his sphere. He sends out a great newsletter about the local real estate market. He then calls every person to follow up. He talks to them about their family and reminds them he is looking to expand his real estate business. He gets 5 referrals from the 100 people. 3 of them turn into closed transactions. At Christmas he sends each client a gift and tries to deliver as many in person as he can. Through his conversations at their homes he ends up with 3 more seller (Spring Market) referrals. His network grows. Relationship Agent.
Transactional Agent vs Relationship Agent…which are you?
As you can see BOTH can be very successful, but their business models are not the same. I think that in the world of technology it's easy to become impersonal and chase business, when sometimes business is right under our nose. Having a strong mix of both is important, because you have to keep filling the pipeline, even when the referrals aren't coming. Working with warm relationships vs cold relationships is far better and less stressful in my opinion, but each agent has their way of generating business. Which business model do you like best?
Need Help Growing Your Real Estate Business?
When it comes to the transactional agent vs relationship agent there are many possibilities to gain business. As the Director of Sales/Marketing for Stewart Title in the Northern Virginia/Washington DC area my job is to work with my Realtor and Lender partners so that you have more business and gain success. Take moment and fill out the form below and tell me how I can best assist!
Subscribe to my Blog and YouTube Channel for updates! 
Work With Wade
Interested in growing your real estate business with Pruitt Title? Please fill out the form below and I will contact you shortly. Thanks, Wade "DCTitleGuy"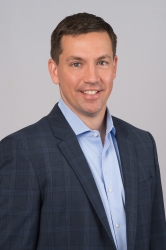 Latest posts by DCTitleWade1
(see all)