As I keep teaching all kinds of real estate marketing and technology related classes throughout Northern Virginia, we are talking more and more about real estate video.  In today's world, it is a topic that really can no longer be avoided. So as Realtors are starting to face that implementing video into their business is a must, the next line of questioning relates to video marketing ideas.  What do I shoot videos about?  How do I get my video topic information? How do I upload them to YouTube? How do I rank my videos in search?  As an active Realtor, your clients and prospects more than likely ask you many questions. Having a blog, either written or video, is all about answering questions and educating people.  Over 1/3 of ALL online activity is spent watching video.  Consumers would rather work with a Realtor who uses video as part of their marketing strategy.  These are facts.  Video should make your audience smarter, and add value to you at the same time. Pretty simple concept.  To keep with this theme, I'm going to give you many Realtor video marketing ideas that you can use going forward to educate your audience.
Realtor Video Marketing Ideas/Topics
Here are my top video marketing ideas that can help you educate clients and prospects…and add value to your real estate business!
My latest listing/property video
March 2016 Market Update video (do these monthly)
I'm doing an open house this weekend video
Should I waive a home inspection to win a deal video
What happens if my home appraisal comes in low video
Why buy a home in xyz subdivision video
Why sell a home in xyz subdivision video
Interview video with your favorite lender
So you are a 1st time home buyer…how do I begin video
How you help investors maximize their return video
Interview with your DCTitleGuy.  What is Title Insurance video?
What happens AFTER I ratify my contract video
How lower interest rates affect my home buying power video
How staging helps to sell your home faster video
How to get your home ready to sell video
What makes you NOT like other Realtors video
How you will market someone's home in detail video
What is VHDA and how "grant money" helps 1st time buyers video
Difference between FHA and VA loans video
Client testimonial videos (you should really do these)
How you help negotiate purchase contracts video
Subdivision amenities–what else is in the area if I live here videos
Interview local business owners in your farm videos
Wade's featured listing of the week videos
Why you should come to my client appreciation event videos.
Above are 25 Realtor video marketing ideas.  Notice how many are How, Why, What are, and interview?  Those type of videos get clicked on…a lot. Some of these video marketing ideas will resonate with you…some might not. Either way, these should hopefully get your mind churning.  Another way to gain ideas is to ask your clients and prospects what they want to know about the market, buying/selling, or just real estate in general.  You will be surprised to the feedback you will receive.  You should have enough ammo to keep you busy for a while. Realtors and lenders ask me how I come up with my blog and video marketing ideas?  I tell them…YOU.  I get my ideas the same way.  Realtors and lenders ask me all types of questions every week. My content is me answering them to a large audience.
Watch the video
Was this helpful?  Need a NEW Title Company partner?
It is pretty clear that not all Title Companies are the same.  Many simply "take your business" and do little or nothing to help you grow it.  If this is the case for you, take a moment and fill out the form below and tell me what you need. Stewart Title is not like other companies and neither are their business development people.
Work With Wade
Interested in growing your real estate business with Pruitt Title? Please fill out the form below and I will contact you shortly. Thanks, Wade "DCTitleGuy"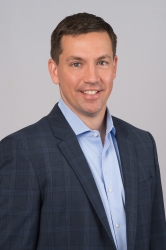 Latest posts by DCTitleWade1
(see all)