Instagram has been around for a while, but really took off once it was purchased by Facebook back in 2012 for $1 Billion. Looking back it was a smart move as Instagram now has over 500 Million active users worldwide. One of the best features that's added to the platform are its "stories." Stories are a series of 15 second videos or pictures that are posted for 24 hours then disappears. If you are thinking this sounds like SnapChat, you would be correct. Instagram has done a great job of pulling over the SnapChat users who want the luxury of posting on a larger platform that also allows content to funnel to Facebook. Hence touching a much larger audience for their content. Users have discovered it's more effective to keep producing short-term content on a regular basis, than post a picture or video that sits on your account indefinitely.
Mirco-Content vs Macro
There are two types of content now days. There is micro and macro content. My website and YouTube channel is more macro. You read and watch videos over a time. The content is very focused on a subject and it's intended for you to learn something or become educated on a topic. This is very good as it relates to real estate, because you can read about or watch a video about a property or about the market.
The micro content are Instagram stories. They have some similar features, but their main intent is to keep you and your brand in front of your followers as much as possible. Also, the time it takes to create micro content is short. Shooting 15 second or 1 minute videos and quickly posting to your "Story" can be done anywhere. In contrast, it might take me an hour to write this blog, shoot a video, optimize it, and post to YouTube. The macro content lasts forever on the internet, the micro content disappears in 24 hours. BOTH are very effective when promoting your personal brand and business.
Here is the best part…the micro content you create on Instagram comes at no cost. Instagram is free and you can post as much content as you want. The only catch, is you need to add followers and grow and audience to hit more people…for free. The paid way is to run ads, but they are quite inexpensive to do.
How to Promote Your Real Estate Business
Just like in anything else, post content that your followers would find important. Listings, market updates, events you are attending, things you have coming up, promote and link to other people. Create stories about how you have helped people and testimonials from your clients. Anything that adds value to you but doesn't come across sales like. The key to become very like-able and engaging.
Use your Instagram stories to get people over to your website and YouTube channel. Those stories are a conduit to drive traffic to the macro content as well. Use your micro content following to push them over and also become part of your macro content following. As you develop and interested audience it will help promote and cultivate leads. Real people who already know you through following you online that want to work with you offline.
Many Realtors and Lenders get and follow this model…others never will. Nothing terribly wrong if you don't adapt over to this model, as long as you have other great lead and revenue streams in your pipeline.
Me on Instagram!
I love Instagram and if you find value in what I'm doing, take a moment and follow me…@dctitleguy
View this post on Instagram
Need Help Growing your Business?
Take a moment and fill out the form below!
Work With Wade
Interested in growing your real estate business with Pruitt Title? Please fill out the form below and I will contact you shortly. Thanks, Wade "DCTitleGuy"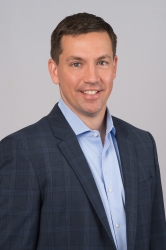 Latest posts by DCTitleWade1
(see all)