Last week I saw the most amazing video.  I watched it…then I watched it again…then I watched it a 3rd time.  It was about a Real Estate agent in Australia (Scott Wagner) and his push to go completely digital and shift his business to online marketing and most specifically…Video.  He talked over and over about the power of video and a term called Video Momentum.   So…what is Video Momentum?  It is using Video in your Real Estate business to propel you into the future with clients and sell for you 24/7.  Let me ask you a question.  Could a property video, talking head video, or any other video that has value generate business for you next week…next month…next year?  YES it can!  Let's talk about Video Momentum and how it can help grow your Real Estate business today and going forward indefinitely.
Don't Beat the Dead Horse
The "Horse" in the title above is of course…Print Media.  The horse isn't officially dead but it is something that is becoming less used in Real Estate marketing.  Why?  Well…where do you go to get information?  Do you wait for the Washington Post, or do you have the app on your phone or follow it on Twitter?  The same thing goes for Real Estate.  There are 2 great equalizers going forward.  1. Google 2. YouTube. Google owns YouTube so having a presence on both is very important.  Here is what Video does in your business.
It allows you to convey your value to your target audience in the medium they prefer.
It allows your target audience and prospects to "meet you" BEFORE you meet them. (just think how powerful that is)
Gets your prospects and targets into the mode of knowing and liking you…before they meet you.
It increases your value proposition and perceives you as the "expert" on topics.
Shortens your Sales Cycle.  We ALL want this.
Video last FOREVER…unless you remove it.
Sells for you 24/7 (selling while you sleep).
2% of all Real Estate agents use Video in their business…the exact reason you should
YouTube is FREE and Google Owns it.
It allows you to develop a niche and skill your competitors don't.
All of these 10 listed items will create "Video Momentum" in your business and allow you to sell ahead of time, convey value and be seen (literally) as the source of Real Estate Information.
Check out one of Scott Wagner's many amazing Videos:
http://www.scottwagner.com.au/videos/page-1.html
How These Videos GROW your Real Estate Business
First thing you are probably thinking is "Wow…nice video…but looks expensive to make."  I don't know how much it costs Scott to make his Real Estate vidoes but I can tell you that the camera(s) used are high level.  Keep in mind that he doesn't blast out postcards or use ads in the newspaper to promote himself, his properties, or his brand.  All of these outbound marketing efforts he is not doing is saving him a lot of money and allows him to redirect that money into Video. He has picked a horse and is now riding it and it seems to be paying off well for him.  Posting consistent videos of your properties, a lifestyle you are portraying, value videos, and education will "propel" your business and create Video Momentum.  The next thing you know your phone will be ringing or someone may stop you in public and say" "hey…aren't you that guy that did that video about xyz?"  Watch…it will happen.
Need a Title Company to Help you with Video?
If you are wanting to learn more about how Video Momentum can help you gain clients in the future all you have to do is fill out the form below and tell me HOW I can help you!  At Stewart Title and Escrow we go above and beyond to help our clients become more savvy Realtors and brace the future of Technology in Real Estate.
Follow me on Twitter @dctitleguy and Subscribe to my Blog and YouTube Channel!
Work With Wade
Interested in growing your real estate business with Pruitt Title? Please fill out the form below and I will contact you shortly. Thanks, Wade "DCTitleGuy"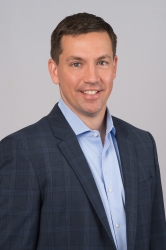 Latest posts by DCTitleWade1
(see all)