Huh?  What is "Vlogging?"  It is something you are going to be doing in your Real Estate marketing very soon…you just don't know it.  Vlogging in Real Estate is becoming more and more popular because many people don't like to spend a long time writing blogs.  Writing a 700-1200 word blog does take some time and not always easy if you don't know HOW to use the right keywords or meta-tags that allow you to get "found" by the search engines.  As we can see from the explosion that is YouTube, Vimeo, Live Leak, and other video sites that Video in Real Estate is HUGE and will continue to grow as long as your target client (the consumer) keeps demanding it.  YouTube is now the 2nd largest search engine in the world and Google owns it.  Google is heavily incentivized to rank your Videos.  Hence…enter Vlogging in Real Estate, how to get started and the top reasons as to WHY you should jump in feet first.
As you can see from the "Video-Blog" that if you are not interested in writing a long blog that you can get your point across easier and faster with Video.  As you know from reading my site, that Video is the fastest way to shorten your sales cycle and as Realtor Sales people that is what you want.  Shorter sales cycles means more opportunities to capture more business.  So to recap…why use Vlogging in Real Estate?
Any Video is better than NO video
Consumers prefer Video…they demand it
Saves you time and can get your point across faster
Give you a chance to be seen and heard by your target audience
Equipment-I use the Canon Powershot SX 40 but other cameras are fine too 
Gives you a chance to link your website to your YouTube Channel and vice versa
Be consistent with your posts so your target audience can get in the mode of knowing you and liking you.
Ready To Switch To Stewart Title?
If your current Title Company in the Northern Virginia/Washington DC area is not helping you grow your business but instead taking your purchase contracts…that is indeed a 1 way street.  Do me a favor and fill out the form below and tell me exactly how I can help you grow your business.  Stewart Title is here to help our clients on the front end and take good care of their transactions on the back end.
Work With Wade
Interested in growing your real estate business with Pruitt Title? Please fill out the form below and I will contact you shortly. Thanks, Wade "DCTitleGuy"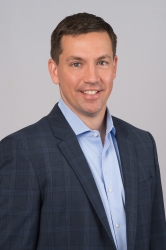 Latest posts by DCTitleWade1
(see all)